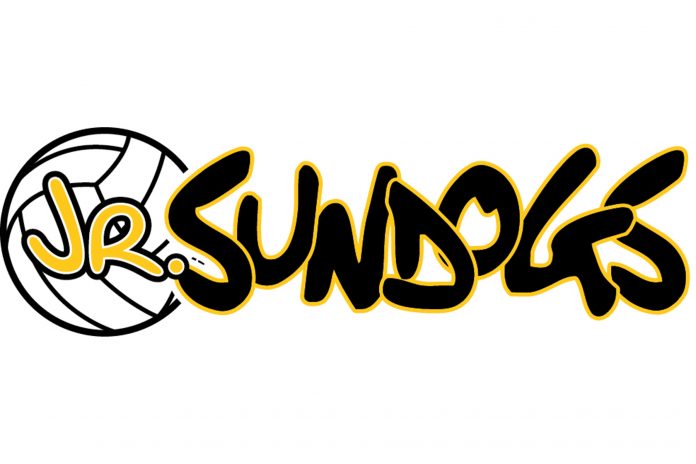 The Swift Current 14U Female Junior SunDogs Yellow finished with five wins and three losses at the Saskatchewan Volleyball Association Sask Cup #2 tournament in Saskatoon and Warman over the weekend.
The SunDogs, coached by Chris Grainger and Brad Gross, finished with a 2-3 record on Saturday. They won matches over Cudworth VC (25-19, 25-12) and the QCVC Purple Crush (25-5, 26-24), while dropping matches to JCVC Black (21-25, 20-25), the Riverside Rebels (20-25, 22-25), and Southeast VC (18-25, 20-25).
The 14U Junior SunDogs Yellow team rebounded with three straight wins Sunday to place seventh in Division Two Tier Two. They defeated Battleford VC (25-17, 25-19), Warman VC (25-15, 25-20), and Huskies VC Green (25-23, 24-26, 16-14) during a strong final day.