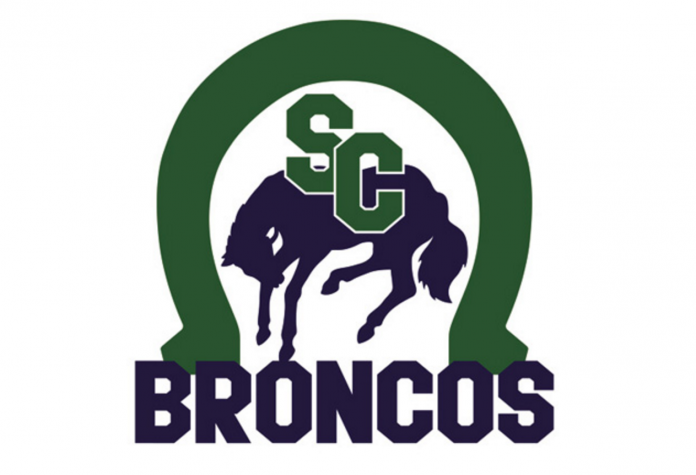 The Swift Current Pure Chem Broncos remain unbeaten in the Saskatchewan U15 AA Hockey League after navigating a three-game road trip through the North Division over the weekend.
Friday, the Broncos finished five-for-five on the power play in a 7-3 win over the host Warman Wildcats.
Kasey Gleim led the Broncos with four goals and one assist, Jake Hargrave added one goal and three assists, and Hunter Wilm registered three assists.
Jamie Kirwan collected two assists. Carter Moen and Finn Gustafson also scored. Kyler Duclos and Dane Irwin added single helpers.
Josh Benjamin earned the win with 22 saves on 25 shots to improve to 3-0 with a 1.67 goals against average.
Saturday, the Broncos followed up with a 5-2 win over the North East Wolfpack in Tisdale.
Moen paced the offense with two goals and one assist. Juris Busse scored twice, while Hargrave and Kirwan each had two-assist outings. Wilm also scored, while Gleim and Jaxson Squires added assists.
Cade Mitchell made 28 saves in the win.
Sunday, the Broncos trailed twice before defeating the host Humboldt Broncos 4-2. Moen and Gleim both registered one goal and two assists, followed by one goal and one assist from Wilm. Phil Lewans also scored, while Hargrave and Irwin added single helpers. Mitchell made 26 saves in the win as he improved to 5-0 with a .931 save percentage.
The U15 AA Broncos (8-0-0) will host the Saskatoon Outlaws on Saturday at 5:15 p.m.