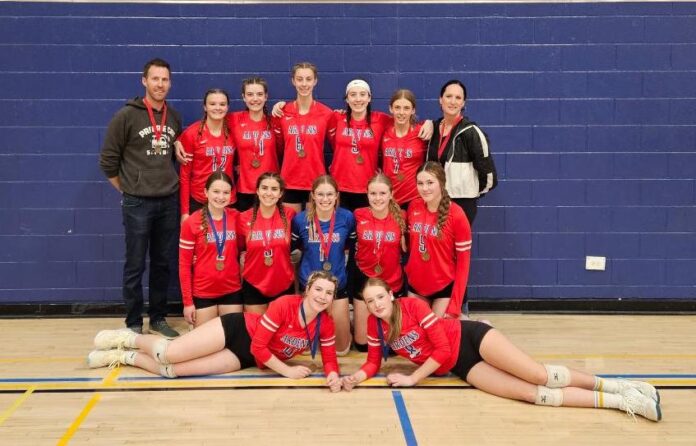 The Swift Current Comp. Junior Ardens Red team won their home tournament this past weekend.
The Red team went 5-1 in the round robin, finishing second overall. The girls downed the Junior Ardens Blue in the semi-finals and rebounded from their only round-robin loss of the season by defeating the Medicine Hat High School Hawks 25-21, 23-25, and 15-5 in the championship final.
The Junior Red team has won all five of the tournaments they have competed in this season. The girls will wrap up the year by taking part in the Senior Ardens tournament Nov. 3-4.