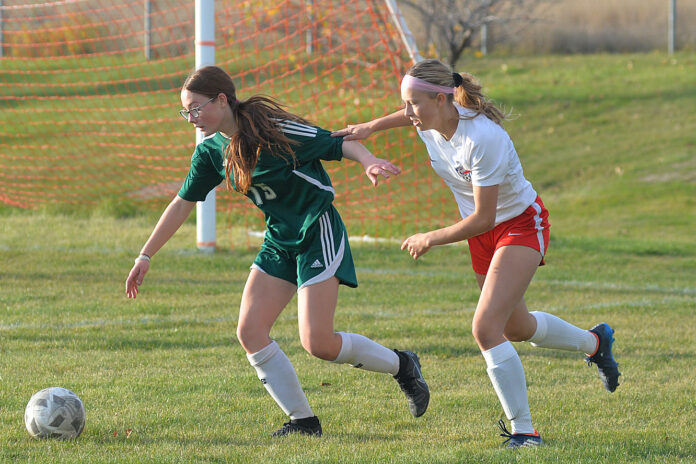 The SCCHS Ardens advanced to the Moose Jaw High School Girls Soccer League championship match with a 6-0 semi-final win on Monday.
The third seeded Ardens avenged a regular season loss to the Yorkton Sacred Heart Saints as they snapped a two-game league losing streak.
Grade 10 striker Navy Louma led the Ardens with three goals and one assist. Grade 11 striker Dani Meyer added two goals and two assists. Raya Lamontagne added one goal, while rookie Naimy Regier picked up one assist. Olami Akinfiresoye earned the clean sheet in goal.
The defending champion Ardens will face the top-seeded Yorkton Regional Raiders in the championship match on Wednesday in Moose Jaw.
The Ardens will also host 5A Regionals this weekend, beginning Friday at 3 p.m. against Weyburn at Irwin Field in need of a win to advance to SHSAA Provincials.