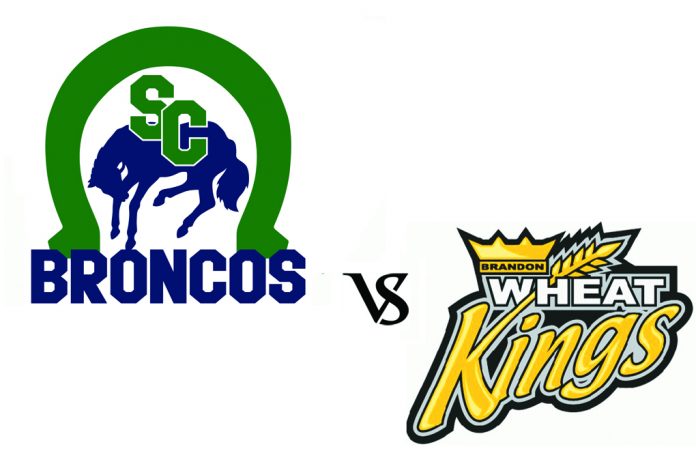 The Swift Current Broncos earned their first road win of the season on Wednesday with a 6-2 victory over the host Brandon Wheat Kings.
Four days after losing 6-3 in Brandon, the Broncos turned the table with five unanswered goals after trailing 2-1 in the first period.
Brady Birnie led the Broncos with two goals as he tied the game each time after Brandon goals from Roger McQueen and Brett Hyland.
Mathew Ward notched the game winner late in the second period, his third goal of the season. Rylan Gould, Connor Hvidston, and Grayson Burzynski all scored in the third period to seal the win.
Joey Rocha made 24 saves in the win. Ethan Eskit took the loss with 39 saves on 45 shots.
The Broncos improved to 2-3, while Brandon fell to 3-2. The Broncos will host the Medicine Hat Tigers on Friday before heading out on their B.C. Division road trip beginning on Oct. 11 in Prince George.