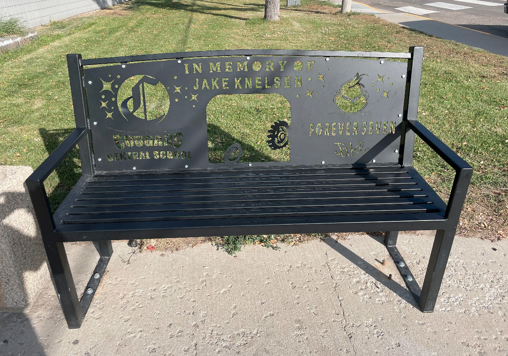 Submitted
Swift Current Municipal RCMP are looking for information regarding to the vandalism of a memorial bench in front of the Swift Current Library.
The vandalism occurred between 5:00 pm Saturday September 23 to Monday September 25.
The damage includes removal of a metal tractor, damage to other metal designs on the bench and scratching of the seating surface.
If you have any information regarding this act of vandalism, please contact the Swift Current Municipal RCMP at 306-778-4870. You can also submit a tip anonymously through Crime Stoppers at 1-800-222-8477 or www.saskatchewancrimestoppers.ca.