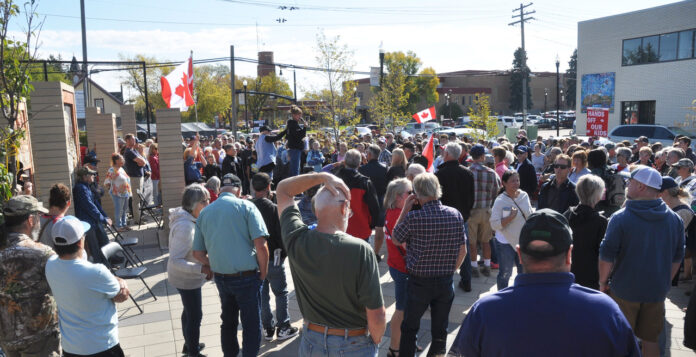 Matthew Liebenberg
Protestors opposed to gender and sexual diversity education in schools took to the streets in Swift Current, Sept. 20.
The marchers gathered on the Frank Rempel Centennial Plaza across the street from City Hall, where they were addressed by retired Member of Parliament David Anderson before following an extensive circular route through the downtown area.
Their march was part of similar events called "1 Million March 4 Children" that took place across Canada on the same day. Counter marches and gatherings were also held across the country in support of gender diversity and rights.
Local allies of the 2SLGBTQ+ community in Swift Current gathered on Market Square during the march. They held up Pride flags and made the peace sign.
A community caring event also took place that evening at the Southwest Saskatchewan Pride drop-in centre.