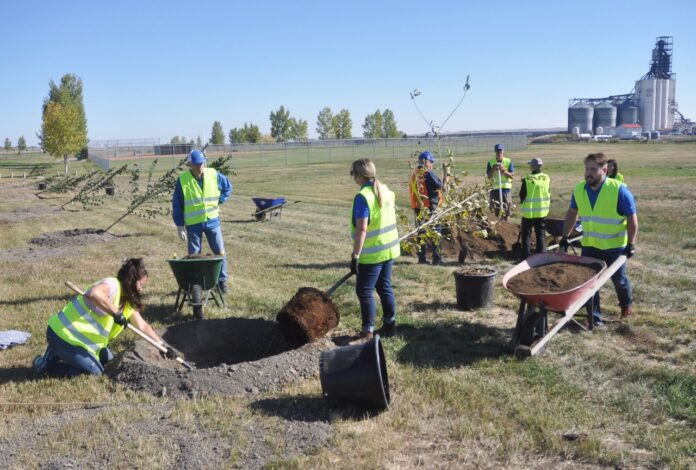 Many willing hands helped to make Swift Current a greener community during the 2023 GoGreen event, Sept. 15.
The beautification project is organized by Stark & Marsh and Innovation Federal Credit Union in partnership with the City of Swift Current.
There were around 100 volunteers involved in the day's activities.
Businesses are encouraged to participate in the event and there were volunteers from 10 businesses.
A variety of activities were carried out during morning and afternoon shifts at 11 different project sites around the city, including planting of around 600 trees and shrubs, mulching, flower bed maintenance, pathway cleanup, past GoGreen site maintenance, and garbage picking.
GoGreen Swift Current has contributed to the planting of over 3,500 trees and shrubs since the initiative began in 2009.