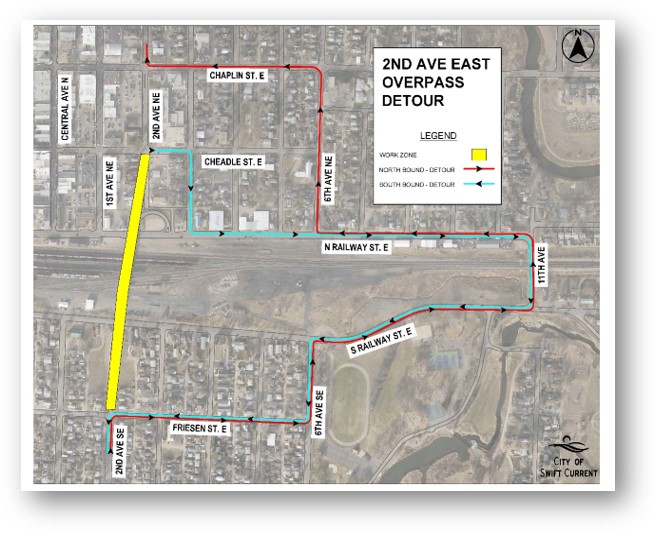 Contributed
The City of Swift Current Infrastructure & Operations Division would like to inform the public of planned maintenance to the 2nd Avenue Overpass which will take place overnight on Sunday, Sept. 24 at 8:00 pm until Monday Sept. 25, at 6:00 am. The maintenance work planned will result in a full closure of the 2nd Avenue Overpass during that time frame.
"This maintenance work is required for adequate drainage," explains Greg Parsons, on behalf of Infrastructure and Operations. "Crews will need the full width of the roadway for safe operation of the vac truck, which is why it is planned for overnight servicing – to minimize impact to motorists and school transportation."
Traffic will be re-routed with detours put in place. Motorists are advised to expect delays and are encouraged to use an alternate route to reach their destination if possible. Emergency Services are prepared to use alternative access to the south side of the City in an emergency. The City would like to thank residents for their patience.