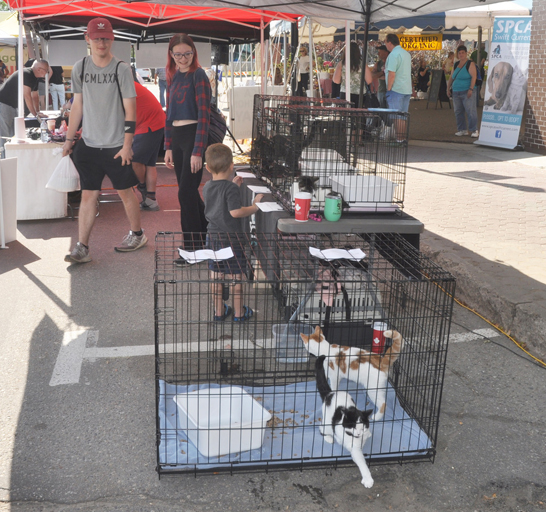 By Matthew Liebenberg
Generous community support made the Swift Current SPCA 10th annual John Mueller Memorial Radiothon a smashing success with the highest fundraising total ever of $37,753.
The live broadcast for the Radiothon took place from 9 a.m. to 3 p.m. on Market Square, Aug. 26. The Radiothon is the shelter's biggest fundraising event of the year.
The Swift Current SPCA is a volunteer-directed, registered charity serving the entire southwest region. It relies on community support in the area to raise over 80 per cent of funding required for the annual operation of the shelter.
It has been providing shelter services since 1973 and will be hosting a 50th anniversary Halloween gala on Oct. 21 to celebrate five decades in the community. Details about animals available for adoption and upcoming fundraising events are on the Swift Current SPCA Facebook page and website (www.spcaswiftcurrent.com).