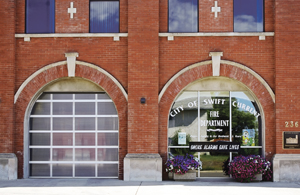 Submitted
The Swift Current Fire Department announced June 9 that they are the host for this weekend's 73rd Annual Saskatchewan Association of Fire Chiefs Conference. This year's theme is "Managing a Changing Fire Service."
In this rapidly evolving world, fire services face numerous challenges and transformations that demand effective management strategies. This conference aims to explore the dynamic landscape for the fire service and delve into key topics such as communication strategies, technological advancement, evolving community needs, diversity and inclusion, mental health support, and operational innovations.
The conference brings together industry experts, fire service professionals, and thought-provoking leaders to share insights, best practices, and practical solutions for successfully navigating the changing landscape of the fire service.
Registrations, board meetings and vendor set up took place yesterday, followed by opening ceremonies, trade show and supper. Presentations and Saskatchewan-sourced entertainment are lined up today through Saturday, with a banquet and closing ceremonies June 10th.
The conference is taking place at the InnovationPlex, with delegates attending from all over the province and beyond. The Swift Current Fire Department is proud to showcase their beautiful community and the City's amenities.