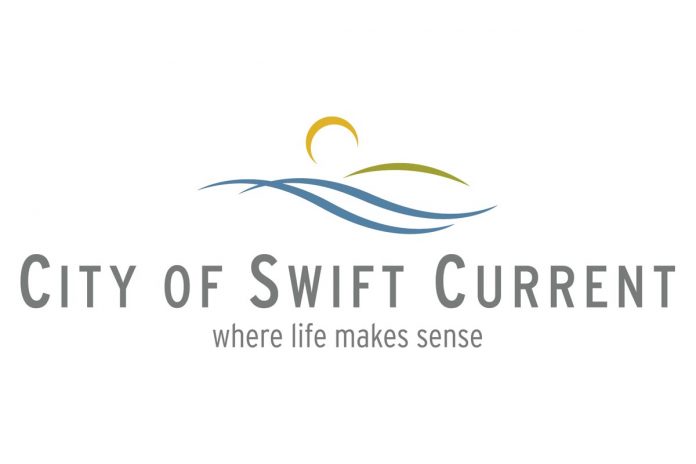 CITY OF SWIFT CURRENT – As of 10 a.m. today, the City of Swift Current remains in the State of Emergency as the water levels of the Swift Current Creek continue to be high.
The City of Swift Current and the Water Security Agency have been working very closely together to manage how much water Swift Current can receive without flooding homes and infrastructure and the water capacity of the Duncairn Dam. The Dam continues to receive high water inputs, with minimal output to date due to how much water the Swift Current Creek was already receiving from other run-off tributaries, such as the Wymark area. Now, the Dam is nearing its peak capacity.
The balancing act between the release of water from the Duncairn Dam and how much Swift Current can navigate and manage continues to be affected by factors such as how fast the snow continues to melt, mainly now coming from the Cypress Hills region, the fluctuating temperatures, and the forecasted rain and snow over the next couple of days.
Both past efforts, such as reinforcing the creek bank in various areas, and the current actions of placing flood barriers in historically flooded places, are allowing more water to flow through the City of Swift Current, with less damage so far, than previously recorded flood years.
However, since there are so many variables that are factoring into the water flows, we continue to ask that all low-lying homes around the Swift Current Creek be proactive in ensuring they have a 72-Hour Emergency Kit or a to-go bag in the scenario where you may be asked to evacuate on short notice.
Sandbags, sand, and the tools used to fill sandbags are available at the City Service Centre at 2074 South Service Road West and the Lt. Colonel Clifton Centre at 350 6th Avenue Northeast. Each resident should take the necessary steps to protect their home and property.
All agencies involved are working together and doing everything possible to manage a lot of excess water in a year that was predicted just two weeks ago to be a lower-than-average spring run-off year. We also realize that declaring a State of Emergency and the continual addition of water barriers to areas of the City can be alarming; but all these measures have been taken to mitigate any potential harm to our Swift Current residents and property.
Please listen and watch for the next press release that is scheduled to keep the public informed at 5:00 p.m., April 13, 2023.