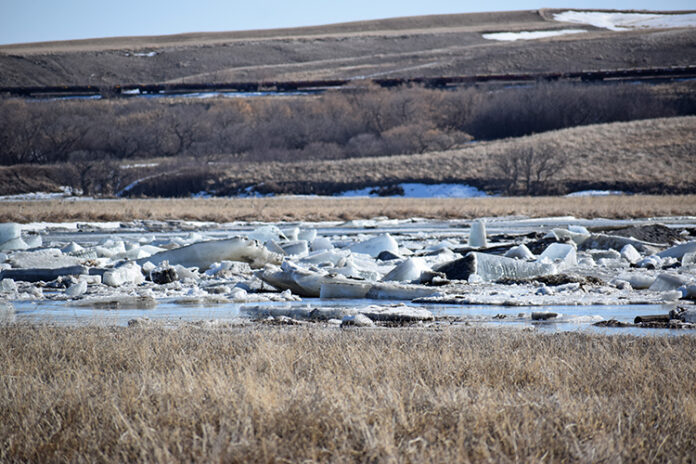 The City of Swift Current has declared a local emergency in response to Swift Current Creek flooding already matching previous record levels. The decision was approved at a special Swift Current City Council meeting late this afternoon.
"What we know is that our maximum capacity that we can flow through the creek is near capacity. And we know with this hot weather, more snow and water has been coming out of the hills," explained Ryan Hunter, Fire Chief of the Swift Current Fire Department.
"Looking back at our historical records we are right where, in the most recent years of our information, is right at the top of where we've been before. So we're maxed out to the equivalency of where our last largest flood was."
City of Swift Current crews have been busy over the past two days installing large sandbags at strategic locations, with the local emergency declaration allowing for additional abilities to protect the public and property.
"So what an emergency declaration does is it allows us to access more equipment, quickly from the province, without having to go through multiple layers of forms and multiple agencies to get the equipment."
"It also allows us to be able to make the call to evacuate certain low lying areas, it gives us the powers to do that and assist people to get out of their homes. It protects the people, it protects our property, and we can access equipment faster."
Swift Current Creek levels have risen quickly over the past 48 hours, and there is an unknown of how much additional runoff water will entering the creek system. Environment Canada weather data shows that Swift Current reached a daytime high of 17.2 Celsius over the noon hour today, which comes on the heels of a high of 12.6 Celsius on Monday.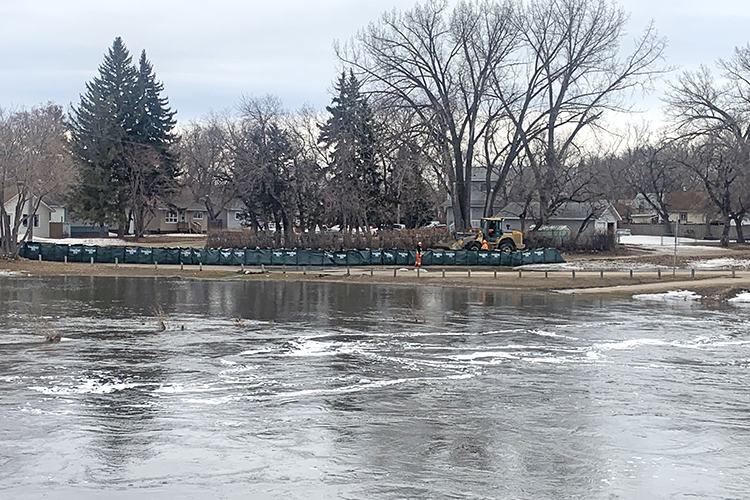 Additionally, the Water Security Agency has informed the City they have to alleviate the full capacity conditions at Duncairn Dam. This additional water flow has the potential to impact water levels through Swift Current over the next 48 hours.
"So we know that we're going to be at this level or higher."
"We're going to prepare for the worst and absolutely hope for the best. But we're going to put the City on notice and to be prepared for the worst, but we are definitely taking measures so that doesn't happen."
Chief Hunter noted that the City crews are anticipating the arrival of 2,000 more feet of sandbags later tonight, so city crews will be working throughout the night on installing the sandbags in additional areas.
"We are going to continue doing sandbagging and increase the areas that we have put in place right now. So we're going to make those a larger area. And we are going to do some specific sandbagging around some of the city pump stations so that we can keep our infrastructure moving along."
In a press release from the City of Swift Current late this afternoon, the city announced they will be providing sandbags and sand to any residents who need to circumvent water entering their property.
"Sandbags, sand, and the tools used to fill sandbags are available at the City Service Centre at 2074 South Service Road West. Each resident should take the necessary steps today to protect their home and property in the case that the creek rises more than has been anticipated," the press release stated.
The City and the Swift Current Fire Department are both urging the public to use extra caution and not take unnecessary risks in and around the creek where water is pooling and watch for local road closures.
"The safety of every resident is our primary concern," Chief Hunter stated in the press release.
"Additionally, if your home is in a low-lying area, it is always good to be proactive and ensure your 72-Hour Kit is current or you have a to-go bag readily available as these types of situations can be unpredictable and where evacuation sometimes becomes necessary on short notice."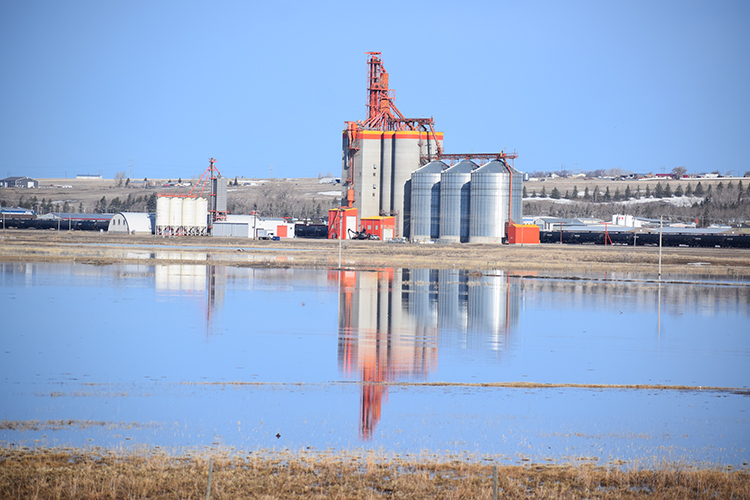 Below are some tips to help the residents of Swift Current prepare for potential flooding:
Never walk or drive through flooded streets and parkways. Water can be deeper than it appears, and water levels can rise very quickly.
Stay alert for changing conditions, mainly if you live in low-lying areas near the Swift Current Creek and other waterways.
Keep clear of the creek banks as the soil is softening, resulting in unstable ground. Most importantly, keep children and pets away from the creek banks.
A media update will be released at 8 a.m. tomorrow with updated information.