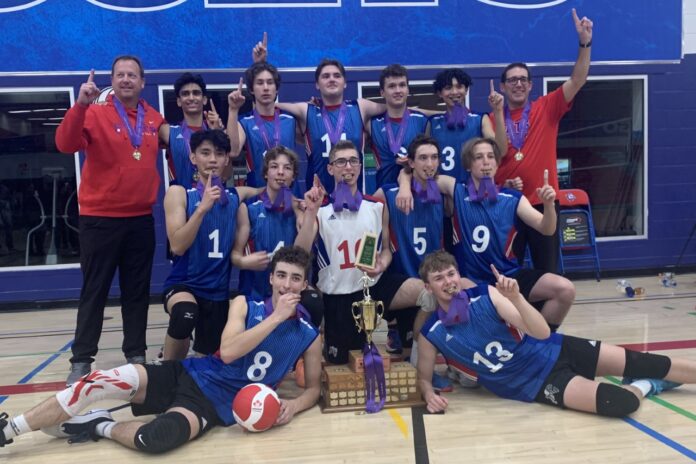 The host Swift Current Comp. Colts won a second straight 5A SHSAA Boys Volleyball Provincial Championship on Saturday when they defeated the Regina Martin Monarchs in three sets on home court.
The Colts steamrolled their way through the round robin on Friday with wins over Prince Albert Carlton (25-23, 25-12), Estevan (25-16, 25-17), and Saskatoon Holy Cross (25-14, 25-22). They wrapped up the round robin on Saturday with a win over Regina Martin (25-12, 26-24).
The Colts dispatched Regina Campbell in the quarter-final 24-26, 25-22, and 15-8.
The Colts cruised past Prince Albert St. Mary in the semi-final with 25-17 and 25-13 wins.
They rematched with Martin in the championship match and won a nail-biter in three sets. The Colts took the opening set 25-16, but Martin responded with a 25-20 win. The Colts took a tense third set 17-15 when Reid Carlson put the final ball on the floor.
The win marked the fifth provincial title in school history and the second time the Colts have repeated after doing so in 1999.