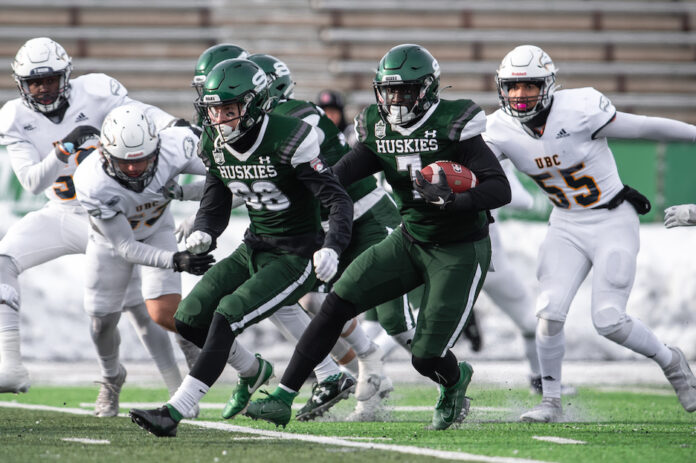 Swift Current's Rhett Vavra and Shaunavon's Nixen Voll are headed back to the Vanier Cup after the University of Saskatchewan Huskies defeated the St. Francis Xavier X-Men 36-19 in the Uteck Bowl on Saturday.
The game was tied 13-13 in the fourth quarter before the Huskies scored 23 points in the final frame.
Vavra caught three passes for 24 yards. He added 60 yards on five punt returns and 30 yards on two kick-off returns.
Voll had three solo tackles for a defense that held the X-Men to 338 yards of total offense.
The Huskies will face the Laval Rouge et Or in the 2022 Canada Life Vanier Cup on Nov. 26 at Western Alumni Stadium in London.