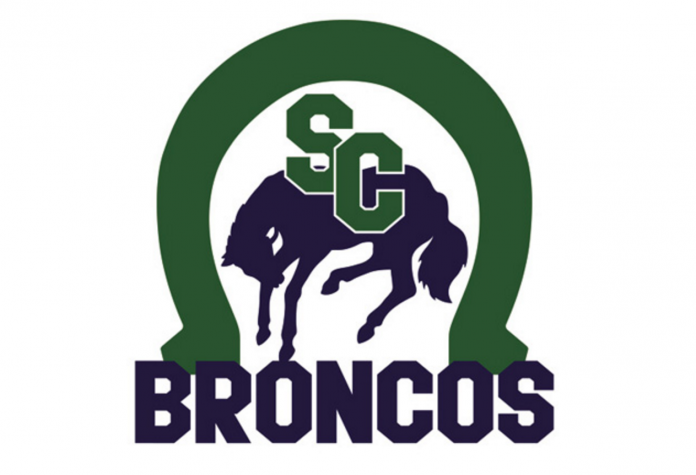 The Swift Current Pure Chem Broncos won both road games in the Saskatchewan U15 AA Hockey League last week.
Saturday, the Broncos outshot the Yorkton Terriers by a two-to-one ratio in a 5-1 road win. Cade Mitchell made 15 saves in the win.
Mason Fauser finished with two goals and one assist and Chase Petersen registered one goal and two assists. Theron Watteyne and Jacob Penley also scored.
Riley Schmiess, Hayden Winslow, Porter Nickason, Tysen Kobley, Griffin Darby, and Jake Hargrave all picked up assists.
Brady Kitzul made 27 saves for the Terriers.
Sunday, the Broncos added an 8-5 win over the Melville Millionaires. Watteyne led the way with two goals and two assists. Winslow added two goals and one assist and Darby registered three assists.
Petersen, Fauser, and Penley all added a goal and an assist. Hunter Wilm also scored, while Carter Moen and Hargrave added single assists. Cole Fox earned the win with 14 saves.
Kaleb Page made 43 saves for the Millionaires.
The Broncos led the South Division with a 6-1-0-0 record after the weekend sweep.
The U15 Broncos will visit the Regina Monarchs next Thursday.