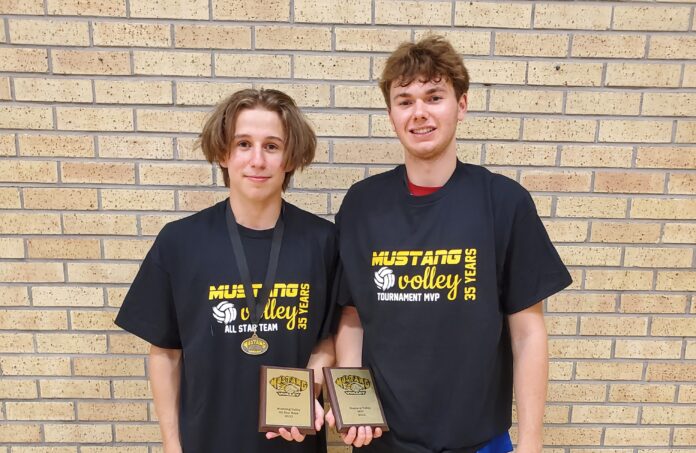 The Swift Current Comp. Senior Colts added a gold medal at Mustang Volley for their fourth straight tournament title.
The Colts went 3-0 and won pool C with wins over the host Saskatoon Mount Royal, Saskatoon Christian, and Regina Campbell.
After being re-pooled in the power pool, the Colts ended up in first place, splitting with Regina Martin and wins over Prince Albert Carlton, Prince Albert St. Mary, Regina Winston Knoll, and Saskatoon Christian.
In the semi-final, the Colts defeated St. Mary (25-16, 25-19).
The Colts faced off against Regina Martin in the championship match and came out on top 25-15 and 25-14.
Logan Spate was named a tournament all-star and Cade Schindel was named the tournament most valuable player.
The Colts will be back in tournament action on Friday in Regina.