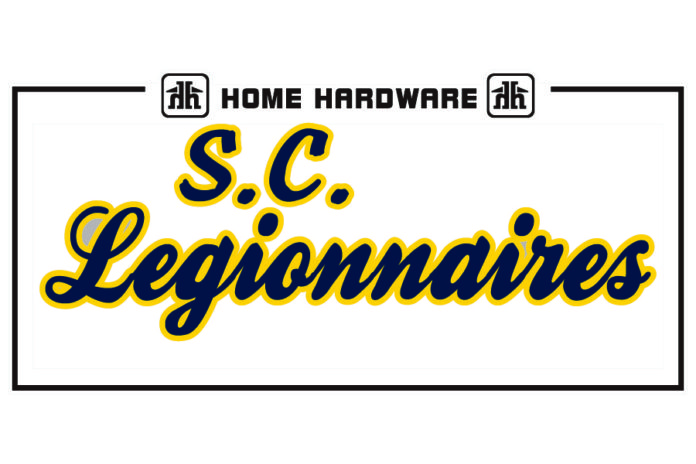 The Swift Current Home Hardware Legionnaires won both road games against the Yorkton Maulers in the Saskatchewan Male U18 AAA Hockey League over the weekend.
Saturday, the Legionnaires opened the weekend with a 5-2 win. Jacob Morris earned the win with 30 saves.
Rookie Jace Egland scored twice, Cam Perlinger and Rylan Williams each added a goal and an assist, and Parker Rondeau registered a pair of assists.
Eric Hoiness also scored, while Landyn Nash, Kade Stringer, and Cobe Perlinger added single assists.
Kyle Weisgarber and Shaden Duliak replied for the Maulers. Blake Sittler made 17 saves on 22 shots.
Sunday, Hudson Darby scored the overtime winner to lift the Legionnaires to a 6-5 win. They had trailed 2-1 after one period and led 4-2 after the second period before being outscored 3-1 in the final frame.
Berney Weston made 25 saves in the victory. Darby finished with two goals and two assists, while Cobe Perlinger had a three-assist outing. Cam Perlinger scored twice, while Jett Lamb and Williams also scored. Egland and Zach Reeder added assists.
Weisgarber, Duliak, Luc Fortier, Luca Hvidston and Jaxon Sperling replied for the Maulers. Wyatt Bouvier took the overtime loss with 23 saves.
The Legionnaires moved into third spot in the league with a 5-2-0-1 record. Yorkton fell to 2-4-0-1 on the season.
The Legionnaires will make their home debut on Friday when they host the Notre Dame Hounds (5-1-0-1) at 8 p.m. at the InnovationPlex. They will also host the Moose Jaw Warriors (3-3-0-2) on Tuesday at 8 p.m.