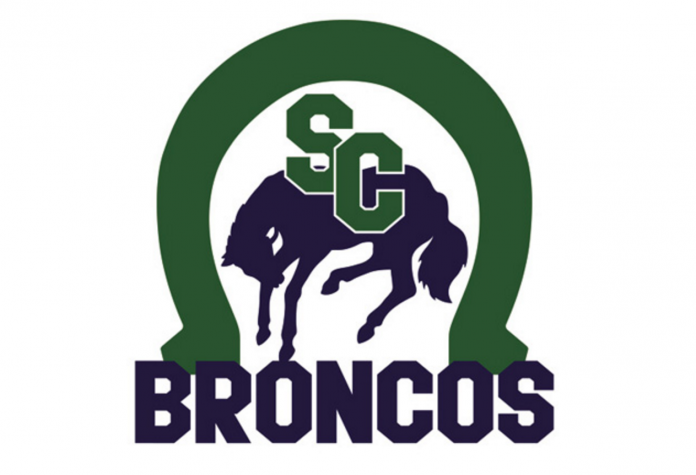 The Swift Current Southwest Source For Sports U18 AA Broncos won all three league games this week. 
The Broncos hit the win column on Tuesday when they defeated the visiting Notre Dame Hounds 5-1.
Conner Bender made 16 saves in the win. Jackson Lesko made 34 saves in a losing cause.
Brady Simpson and Sam Kirwan each had a goal and an assist, while Blake Girard added two assists. Cooper Flath, Kaleb McBurney, and Dylan Gedny also scored. Burke Osinski, Keegan Nash, Brett Stusrud, and Kai Packet all added assists.
Saturday, the Broncos followed up with a 4-0 win over the visiting Yorkton Terriers when Hunter Arntsen made 50 saves in the shutout.
Burke Osinski led the Broncos with a goal and two assists. Mason Osinski added a goal and an assist, while Carson Sabine registered two assists. Nash and Sam Kirwan also scored. Stusrud added a single assist.
Sunday, the Broncos added a 6-2 win when Bender made 43 saves on 45 shots.
Mason Osinski paced the attack with two goals and one assist. Burke Osinski, Flath, and Sam Kirwan all added a goal and an assist. Girard also scored, while Nash and Stusrud each added assists.
The home stand will continue next weekend against the Weyburn Wings on Friday at 8 p.m. and Saturday against the Regina Rangers at 12:15 p.m.