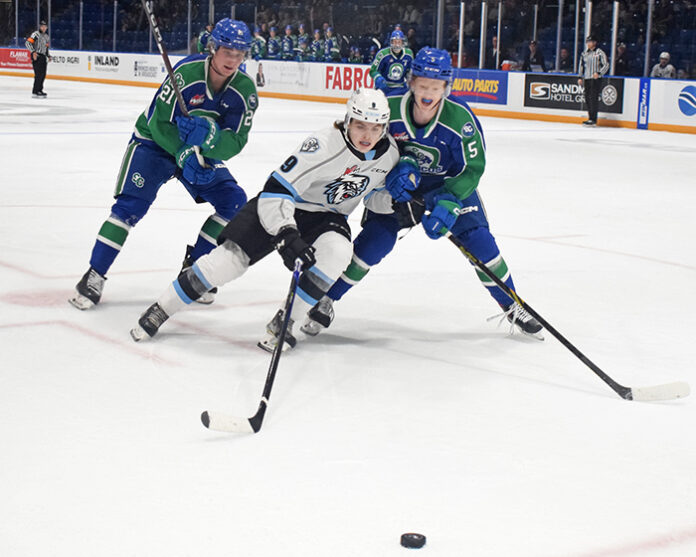 The Winnipeg Ice scored three times on the powerplay while skating to a dominant 5-0 win over the host Swift Current Broncos.
Winnipeg had power play markers from Owen Pederson, Connor McClendon and Zach Benson while going three for seven with the man advantage.
The Ice, who skated to period leads of 2-0 and 3-0, also had even strength markers from Benson and Evan Friesen.
Ice net minder Daniel Hauser earned his ninth career shutout by turning aside all 27 shots he faced.
Bronco overage goaltender Gage Alexander gave up five goals on 23 shots in the loss.
Winnipeg has now started the 2022-2023 season at a perfect 3-0, with Swift Current falling to 1-2.