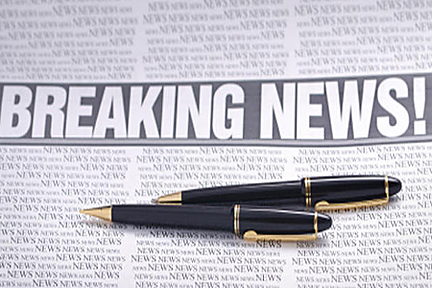 A year after a record over 29 million acres of Saskatchewan crops were insured, producers across the province will experience both higher Crop Insurance coverage levels and higher premium per acre costs in 2017.
Saskatchewan Crop Insurance Corporation unveiled details of the 2017 Crop Insurance Program during a media event earlier today. SCIC announced that per acre premiums are increasing by an average of 67 cents per acre while also offering a slight coverage increase.
"For 2017, Saskatchewan farmers will have access to the highest coverage in the program's history. The average coverage is up to $217 per acre from $216 in 2016. Premiums are also increasing to an average of $8.51 per acre, compared to $7.84 per acre last year," Saskatchewan's Agriculture Minister Lyle Stewart announced.
"The improved coverage is a result of the continuation of strong forecasted crop prices and increased long term yields," Stewart added, noting the premium increase is mainly a result of the increased costs of insuring higher valued crops like lentils and canola.
SCIC's improved coverage also reflects a continuation of strong forecasted crop prices along with increased long-term yields.
"This is the highest coverage ever in the history of the province, and last year was the highest uptake of Crop Insurance. I think particularly the uptake we've seen demonstrates that Crop Insurance really works for our producers," he said.
"The reason we did not enter into major enhancements are fiscal reasons. We didn't want to increase the liability too much on Crop Insurance at this time. But Crop Insurance did come up with some more minor enhancements that I think will be of great assistance to many producers. The Crop Averaging Program will be much more useful in it's new state, and the Establishment Benefit increases for soy beans, large green lentils and other lentils, I think better reflects the actual costs of getting those crops established."
The 2017 version of Crop Insurance does not feature any significant changes, but Stewart feels there were some important modifications made in specific areas.
One minor change to Crop Insurance this year will provide producers increased flexibility of the Crop Averaging Program. Producers are now able to select and pay premiums at the 50, 60, 70, or 80 per cent level in return for higher coverage. Previously, they could only choose the 80 per cent level.
"There are not a lot of major changes to the Crop Insurance program this year due to fiscal restraint. However, as I said earlier, we have improved the Crop Insurance program in the past, and feel that it is a relevant and effective program for 2017."
As part of an annual review, SCIC has also adjusted their establishment benefit values to better reflect producers costs if their crop fails to establish.
"This year's review has increased the establishment benefit values for large green lentils to $60 per acre, the establishment benefit for other lentils is up to $40 an acre, and the establishment benefit for soybeans will increase to $100 per acre."
"We didn't make major enhancement to our program this year, but I think the two smaller improvements that we did make will be well received."
"I think the program remains relevant. I think it's the most fundamental of all of the farm programs that are available to producers to insure themselves against serious losses. And so I'm very pleased and proud of the program."
Stewart noted the program's importance was reflected during the challenging year producers faced in 2016. After a promising start to last year's growing season it turned into one of the more challenging years in recent memory, with summer storms and heavy rains combining to have a substantial impact on crop quality. The challenging weather conditions persisted into the fall, and harvest was a long, drawn out process. Widespread quality downgrading occurred, and approximately 1.3 million acres of crop remained in fields over the winter months.
Stewart noted that Saskatchewan Crop Insurance adapted its processes and procedures in response to the challenges of the 2016 crop year, and helped payout over $300 million to producers by the end of December.
"Traditionally, SCIC would wait until a producer finishes harvest before paying their claim, but this year, because of the prolonged harvest, Crop Insurance began paying claims before the farmers finished harvest. When producers would complete harvest of a particular crop, they would contact Crop Insurance and indicate they believed they had production losses. SCIC moved quickly to adjust and pay the claim on that crop, while the producer continued to harvest his other crops."
To date, SCIC has paid $497.5 million in yield loss and quality loss claims, and they estimate when all 2016 growing season claims are finalized they will end up paying over $650 million in claims.
"I think the program remains relevant. I think it's the most fundamental of all of the farm programs that are available to producers to insure themselves against serious losses. And so I'm very pleased and proud of the program," Stewart said.