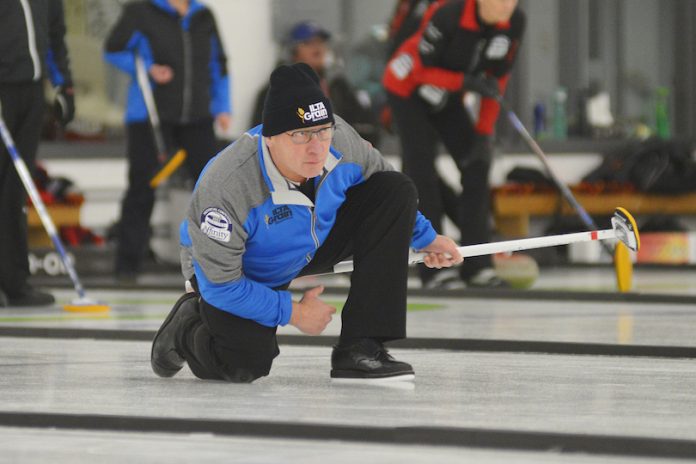 The lone local rink split their two games on opening day at the 2016-17 Affinity Credit Union Senior Men's Provincial Curling Championship in Swift Current.
The Max Kirkpatrick rink, curling out of the Swift Current Curling Club, lost their opener 7-2 on Wednesday afternoon to Saskatoon's Brian Humble.
They rebounded Wednesday evening with a 5-2 win over Moosomin's Daryl Williamson to even their record on day one.
Kirkpatrick is joined by Greg Hannay, Mitch Minken, and Wayne Charteris. They will be back on the ice Thursday at 9 a.m. against Kelvington's Brent Franko and again at 2:30 p.m. against Prince Albert's Bryan Rindal.