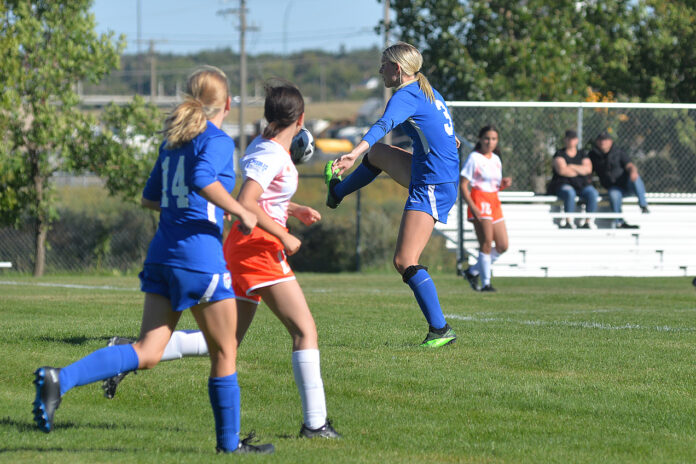 The Swift Current Comp. Ardens were firing on all cylinders during opening day in the Moose Jaw High School Soccer League on Saturday.
The Ardens scored 20 goals and did not concede a goal as they defeated a pair of Yorkton opponents in Moose Jaw.
The Ardens opened the day with a 12-0 win over Yorkton Sacred Heart. Grade 12 striker Jaycee Berggren led a prolific attack with six goals and two assists. Grade 10 Dani Meyer added two goals and two assists. Grade nine Navy Louma opened her Ardens career with a goal and three assists. Tenille Willows, Heidi Spetz, and Lauren Hanson also scored. Addison Allen and Elizabeth Metke both chipped in assists. Olami Akinfiresoye kept the clean sheet in goal.
The Ardens followed up with an 8-0 win over the Yorkton Regional Raiders in a rematch of last year's championship match. The Ardens were opportunistic early when they connected for five goals in the opening 17 minutes, including three goals and one assist from Meyer before she left due to injury. Berggren finished the match with four goals and one assist. Willows also scored, Metke picked up two assists, and Allen added a single assist. Akinfiresoye earned second straight shutout.
The Ardens next league action will be Sept. 28 when they visit the Moose Jaw Central Cyclones.