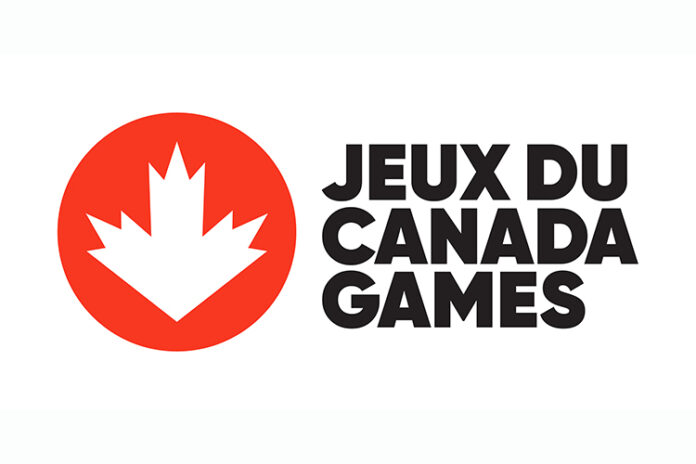 A small Southwest delegation will be part of Team Saskatchewan competing at the 2022 Canada Summer Games in Ontario's Niagara Region from August 6 to 21.
The 2022 Games will feature competition in 18 different sports, with Saskatchewan sending a contingent of 377 athletes along with 86 coaches, managers and support staff.
A total of nine athletes from the Southwest were selected to the final rosters for their respective sports.
The region's largest contingent of competitors will be competing in Box Lacrosse, with Amy Brown and Mya Brown from Swift Current selected to the female team, and Cameron Greenley and Carter Michaluk both of Swift Current playing on the male team.
Amy Brown, 15, boasts being named the 2019 Saskatchewan Lacrosse Female Athlete of the Year and was named as the captain of the 2019 Saskatchewan co-ed Lacrosse Team of the Year. She previously represented Saskatchewan at the 2019 Box Lacrosse Nationals in Coquitlam, B.C.
Mya Brown, 18, was the Saskatchewan Lacrosse Female Athlete of the Year in 2018, and was a member of the bronze medal winning provincial co-ed Box Lacrosse team in 2021.
Saskatchewan is in Pool A, with scheduled preliminary round games against Manitoba on August 7, Prince Edward Island and Quebec on August 8, and New Brunswick on August 9.
The male box lacrosse games will take place during the second half of the Games, with Saskatchewan in Pool B and challenged with preliminary round games against Manitoba on August 16, Prince Edward Island and New Brunswick on August 17, before wrapping up on August 18 against Quebec.
Cameron Greenley, 17, is one of two goalies on the Team Saskatchewan roster, with Greenley coming off a successful campaign with the Swift Current Wolverines.
Carter Michaluk, 17, has competed at the Box Lacrosse Nationals in both 2017 and 2019. He was a member of the fourth place team at the 2019 Bantam Box Lacrosse Nationals, and he boasts being on the roster for the 2017 Saskatchewan PeeWee Provincial championship team.
Coach Steven Michaluk from Swift Current is one of seven coaches working with the two Saskatchewan teams at the Games.
Four Southwest individuals will be at the pool for the Swimming competition at the Games from August 7 to 11, with Rahimay Priebe and Tate Zimmerman entered into the Special Olympic swimming event.
Special Olympic swimmer Rahimay Priebe, 21, won the Special Olympics Shining Star Award in 2019-2020 as a highlight of her eight year swimming resume.
Special Olympian Tate Zimmerman, 18, is looking to add to an impressive list of achievements in the pool. Zimmerman competed at the Special Olympics Nations in Nova Scotia in 2017, and back in 2018 won a gold and a bronze at the Special Olympic World Games in Abu Dhabi. Zimmerman was both provincial and national Special Olympics Athlete of the Year in 2019.
The swimming competition runs on August 7 to 12, with well known Special Olympics swim coach Jackie Powell at pool side, and Swift Current's Joanna LaDouceur serving as Swim Team Manager.
Alexandria Metke from Cadillac is the lone regional athlete on Team Saskatchewan's wrestling team. Metke, 17, earned a medal at the 2022 Canadian Wrestling Championships earlier this year, winning bronze in the under 19 female 46 kilogram weight class. At the Games she will be on the mat in the Female Team competition on August 9 against Newfoundland and Labrador at 9 a.m., New Brunswick at 1 p.m., Yukon at 4 p.m., as well as August 10 versus Quebec at 10 a.m. and British Columbia at 2 p.m. Individual weight class competitions will be held on August 11.
On the volleyball court the local duo of Griffin Duncalfe from Swift Current and Shaye Wall from Wymark will be members of Team Saskatchewan. The local athletes won a national title with Team Saskatchewan at the Volleyball Canada U19 Canada Cup on July 24.
Duncalfe, 18, previously competed at the 2016 Saskatchewan Summer Games.
Team Saskatchewan has drawn a spot in Pool A during the preliminary round, with tough starting games against Alberta on August 16 and British Columbia on August 17, before wrapping up preliminary action against New Brunswick on August 18.
Also attending the Canada Summer Games is Denise Levorson of Cabri who is part of the Mission Staff.