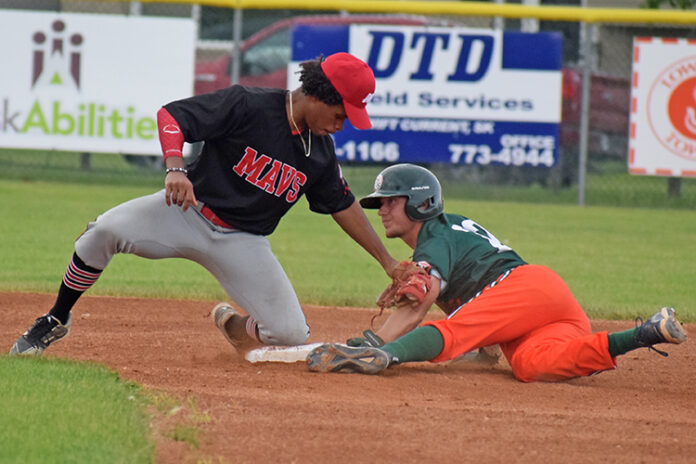 The Swift Current 57s moved within one win of the .500 mark with a 10-5 home field win over the Medicine Hat Mavericks on Wednesday night.
The game was called after the fifth inning as a result of lightning, but there was a game full of activity in the shortened game with 15 combined runs, 12 hits, nine walks, seven strike outs, two stolen bases and two hit batters.
57s starting pitcher Kenny Jinks picked up his third win of the season over Medicine Hat despite giving up a solo home run to Mavericks leadoff hitter David Dell on the game's first pitch. Jinks earned the win after yielding five runs on four hits, while walking five and striking out six.
After falling behind in the top of the first inning, Swift Current took a 2-1 lead after Thomas Collins and Logan Grant scored on pass balls unleashed by Mavericks starter Garrett Nicholson. Nicholson gave up seven runs on two hits and four walks while hitting two batters in just one and two third innings.
The see saw start to the game continued in the second inning with Medicine Hat taking a 3-2 lead on a two-run home run by Andrew Savage. Swift Current responded with a five runs in their half of the second, with the key hit off the bat of Brody Alexandre who connected for a bases loaded double to cash in three runs off new Mavericks pitcher Bryce Libke.
After Medicine Hat scored a pair of runs in the third to make it a 7-5 game, the 57s put the game out of reach with three runs in the fourth inning. Matthew Ward cashed in two runs with a double to centre field, and he later scored on a Nick Chavez double.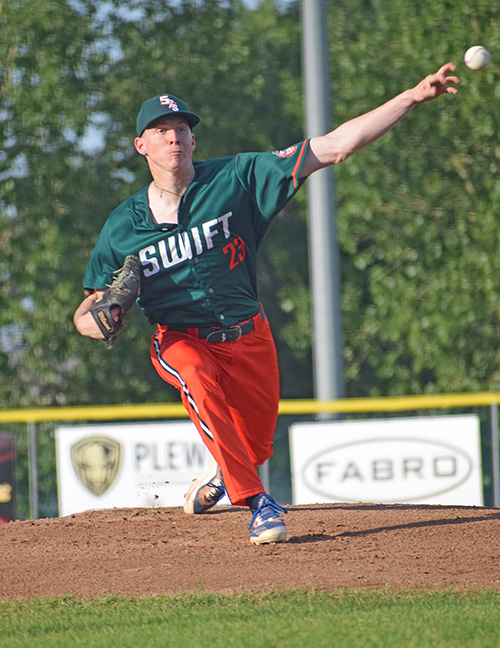 Swift Current (18-19-0) and Medicine Hat continue a three game set in Medicine Hat (12-23-0) tonight, with the team clashing again at Mitchell Field on Friday. Medicine Hat is now winless in five straight, with Swift Current riding a modest two game win streak.