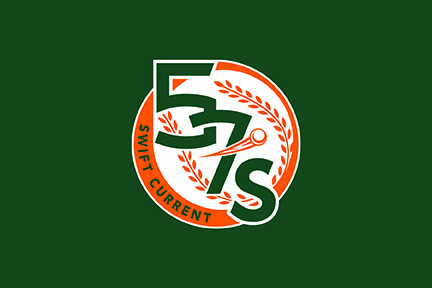 The Swift Current 11U AAA Black Diamond Energy Solutions won two of four games at a weekend tournament in Melville.
They won their opener 5-3 over the Sask 5 Giants. Finn Ostrander and Cole Soos each hit two singles. Lincoln Green, Simon Ailsby, and Jacoby Patzer also had singles. Green and Ostrander pitched the six innings, including three strikeouts from Ostrander.
The 57's lost their second game 2-1 to the Saskatoon Blue Jay Longhorns. AJ Carnahan swatted two doubles and Luke Mitchell hit a RBI double. Patzer pitched the whole game and finished with eight strikeouts.
The 11U AAA 57's followed up with a 16-2 win over the Estevan Brewers. Luke Mitchell hit a RBI triple and a RBI double. Soos stuck out three Brewers over three innings on the mound. Vann Deobald came in for the final inning and struck out a pair of batters.
The 57's lost their final game 6-0 to the Sask 5 Giants as only four players were able to reach base.
The 11U AAA 57's will compete in Provincials next weekend in Regina.