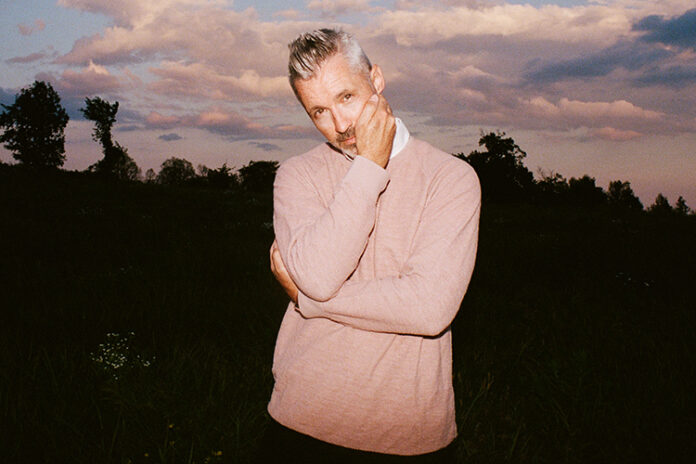 JUNO Award nominated songwriter Royal Wood is making a return to Swift Current on Friday, May 13 as part of a 16-date Saskatchewan tour.
The creating singer songwriter has released a trio of EP's along with eight full length recordings since breaking onto the music scene in 2002.
Wood received his first JUNO nomination in 2011 as Songwriter of the Year, and he was also nominated in 2013 in the Adult Alternative Album of the Year category for his recording "We Were Born to Glory".
He is currently in the midst of a 16-date Saskatchewan tour which began April 26 in Yorkton.
Wood said he is excited to be back on the road and performing in front of live audiences again.
"Excited to do it. Excited to do shows again. Excited to make music again. Connect with people again. Its been a strange couple of years," Wood said during a recent phone interview.
During the pandemic he was able to live stream a series of shows, but it did not compare with the back-and-forth exchange between the musician and the crowd.
"It not comparable. Honestly, a live stream feels more like a rehearsal. As much as there might be some people on the view screen, or some interactive bar on the side with people talking, it's still pales compared to what a show it. A show has real spontaneity that is a call and answer between a performer and an audience. And if it's a great show then everyone's on the same wave length and you're making something that never happens again. And that's special."
"It's one of those things that I think performers get addicted to, and audience members."
Instead of being on the road up to 200 days a year, during the pandemic he was able to focus on starting a family as well as getting more in depth with his music.
He noted that his latest record was almost finished by the beginning of the pandemic, but with a less intensive schedule he had a chance to really work on his material.
"I finally have a moment where I don't have to get something out because I'm on tour. I can actually really go back to this and hold onto it, and work it and rework it. I ended up re-writing a mix, re-producing certain things, and changing things. I really got my hands dirty in a way I don't think I ever have."
"I think this time I might have actually finished it because it felt finished. There's nothing else that I want changed. It feels perfect to me."
Wood was also able to work on new material and take on the challenge of re-imagining the 80s classic "Tainted Love". His publisher offered "Tainted Love" as one of the tunes in their catalog of songs.
"He had sent lots of cover songs, but that was one that I loved as a kid. And I thought that would be a tough beast to make mine. So I just started. I just literally sat in my studio and started to make things happen. And for some reason it took off. It really had a very quick spark and took on a life of its own. I loved it, surprisingly so, at the end of the first day of work in the studio."
Wood admitted it was daunting to be faced with the prospect of having to do more than just a cover version of the well-known song.
"If you're going to be true to the original in a way that it sounds just like it, well then I don't think you should have done it. But at the same time I think if you're going to do it you've got to put your own unique stamp on it but also you can't lose the message and meaning and uniqueness of the song. It's a difficult juggling act. I've tried to do cover songs with other things before that no one has ever heard because I just couldn't pull it off. So this one I was proud of and thought I want this out to the world."
Wood said he is looking forward to sharing this song and other new material along with his best known works during his stop in Swift Current. On this tour he is travelling with a trio set up, so he will be playing piano, guitar, while singing and telling stories.
"It's a true singer/songwriter show. I'll come out tell stories, play real music, there's no tracks. I'm not lip sinking. So it's a show. Just come see a real show."
"Saskatchewan has always been such a music loving province. I know so many artists who'd agree with me on this, we've all talked about it for years. You know when you're in the prairies playing a show. The energy is a little more honest. People want to be a part of the show."
For more information on his tour visit https://royalwood.ca/.