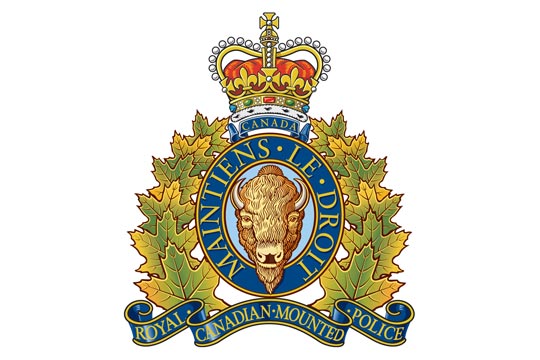 After being called to seven suspected illicit drug overdoses so far this year, the Swift Current Municipal RCMP are renewing a warning to the community about the dangers of illicit drugs.
"Fentanyl and illicit drug overdoses are not just a 'big city' problem. The drugs are present in rural Saskatchewan and they are present in Swift Current," Staff Sergeant Evan Gordon, the Detachment Commander for Swift Current Municipal RCMP stated in his renewed warning.
The year was just 50 days old when Swift Current recorded its first suspected fentanyl related fatality on February 20. On that date Swift Current Municipal RCMP were involved in responding to a call involving an unresponsive adult male.
"Despite lifesaving efforts of officers and EMS on scene, the male was pronounced deceased. Based on initial investigation, it is suspected that fentanyl is a contributing factor," Staff Sgt. Gordon noted.
The seven suspected illicit drug overdoses so far this year continues a concerning trend from last year.
"In 2021, Swift Current Municipal RCMP responded to four suspected drug overdose deaths, plus another 16 calls to assist Swift Current EMS with suspected drug overdoses. All of our police officers carry Naloxone/Narcan and are trained in administering it during a call for service involving a suspected overdose, along with being trained in CPR," Staff Sgt. Gordon explained.
The Swift Current Municipal RCMP, along with The Saskatchewan Coroners Office, will investigate circumstances surrounding deaths suspected to be related to drug overdoses.
"Locally, we have seen drugs such as cocaine being tainted with fentanyl or fentanyl being tainted with benzodiazepines, also known as benzos. Fentanyl mixed with benzodiazepines is a particularly lethal combination because the presence of benzodiazepines decreases the effects of Narcan/Naloxone, making it more difficult to reverse overdose symptoms," added Corporal Christopher Johnson, officer in charge of the Swift Current General Investigative Section.
There are resources available to assist members of the public. There are home drug checking strips available to check for the presence of fentanyl or other benzodiazepines, including here in Swift Current from Public Health at the E.I. Wood Building. https://www.saskatchewan.ca/residents/health/accessing-health-care-services/mental-health-and-addictions-support-services/overdose-information-and-prevention/make-a-plan-for-safer-drug-use#check-your-drugs. An additional resource for people who use drugs, or have loved ones who use drugs, the RCMP have a free mobile Drugs Awareness Application available at the Google Play Store or the App Store for up to date information on drug trends and safety in Canada.
Here's what you need to know:
What to do when an overdose occurs. An overdose is a medical emergency. If you witness one, call 911 immediately. Emergency responders, including frontline Saskatchewan RCMP officers, carry naloxone, a fast-acting drug used to temporarily reverse the effects of overdoses caused by opioids.
You have some legal protection if you call for help. The Good Samaritan Drug Overdose Act provides some legal protection for individuals who seek emergency help during an overdose, including the person experiencing an overdose. The Act protects the person who seeks help, whether they stay or leave from the overdose scene before help arrives. It is important to call 911 immediately if you suspect a drug overdose to get appropriate medical attention as soon as possible.
You can keep naloxone handy. Members of the public can also keep naloxone on hand if they or someone they know is at risk of overdose. The Government of Saskatchewan offers a 'take home naloxone' kit available free of charge at many locations in the province. Naloxone can also be purchased at the Saskatchewan pharmacies on this list.
There is help available. If you want to quit using drugs, there are services available to support you. To find services near you, visit www.saskatchewan.ca/addictions. You can also call the Province of Saskatchewan's HealthLine at 811.
Getting dangerous illicit drugs off the street continues to be a top priority for the Saskatchewan RCMP. If you have information about drug trafficking in your area, you can report it to the Swift Current Municipal Detachment by calling 306-778-4870. Information can also be submitted anonymously through Crime Stoppers by calling 1‐800‐222‐TIPS (8477) or submitting a tip online at www.saskcrimestoppers.com.