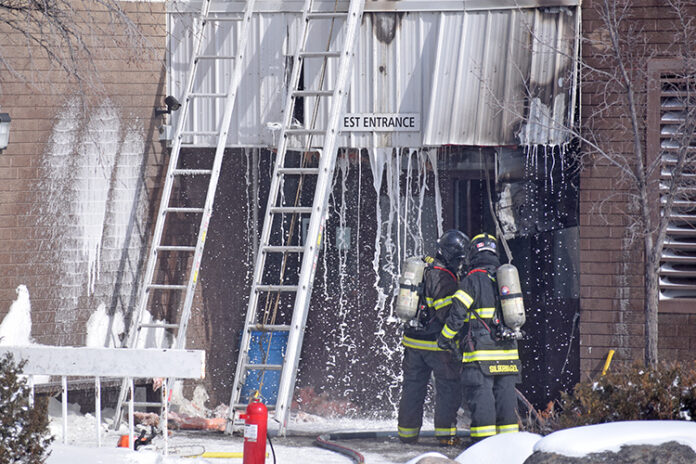 A fire at the West Entrance of the Swift Current Comprehensive High School this afternoon prompted an evacuation of all staff and students to neighbouring Irwin School.
The Swift Current Fire Department responded and extinguished the fire before clean up efforts began. RCMP were on hand to restrict traffic around the scene, and ensure the safety of students who were being picked up by parents/guardians.
The nearby Aquatic Centre has been closed until further notice due to the nearby fire. An update on their re-opening will be released via social media when it is safe to do so.