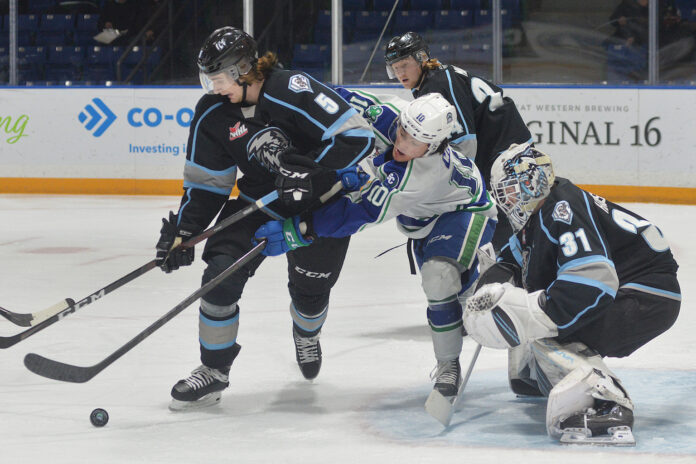 One day after a shocking 5-4 comeback win over Winnipeg, the Broncos let a third-period lead slip away in a 4-3 shootout loss to the Ice.
The Broncos led 3-1 after two periods before allowing goals from Connor McClennon and Chase Wheatcroft to force overtime.
Neither team was able to score in overtime, but Sam McGinley attempted to score on a breakaway by kicking the puck in from outside the crease. All four Broncos were stopped in the shootout before Zachary Benson scored to end the game for Winnipeg.
Connor Hvidston opened the scoring only 3:52 into regulation with his 11th goal of the season on a wrist shot from the right hash mark. Matthew Savoie tied the game with his 23rd goal when he got behind the Broncos defense for a 1-1 tie after one period.
The Broncos punished the Ice for some undisciplined play when Mathew Ward scored on the rebound off a shot that hit the crossbar. Ward added a goal minutes later on a rebound that fell to him in the crease for his 21st goal of the season.
Isaac Poulter made 27 saves and stopped three players in the shootout to fall to 15-17-4-2, while Daniel Hauser made 21 saves to improve to 18-2-1-0.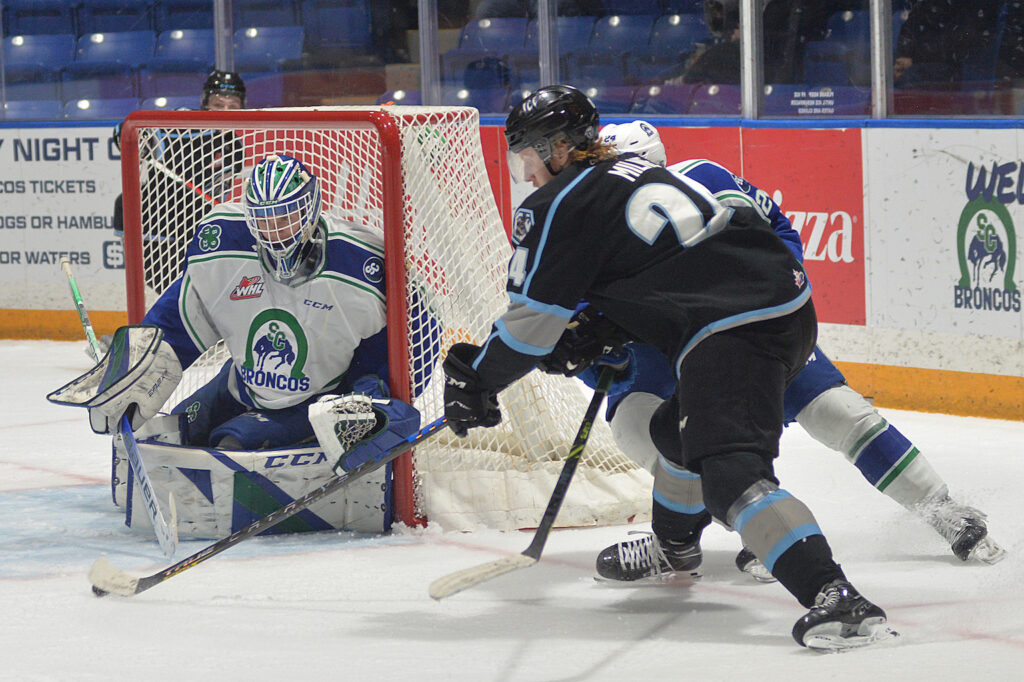 The Broncos fell to 20-26-5-2, while Winnipeg improved to 35–9-2-1. The Broncos are now 0-2 in games decided in a shootout, while the Ice improved to 1-1.
"We've got to take a lot of pride in the last five periods of hockey we played here, said Interim Head Coach Devan Praught after his team earned three points in two games against one of the top teams in the CHL. "I think our attention to detail got a lot stronger. Our commitment to our structure and being in the right spots in the right times and playing good defensive hockey, good defense gives you opportunities and I thought our guys were able to capitalize with that."
The Broncos will host the Red Deer Rebels on Wednesday to conclude a three-game home stand.