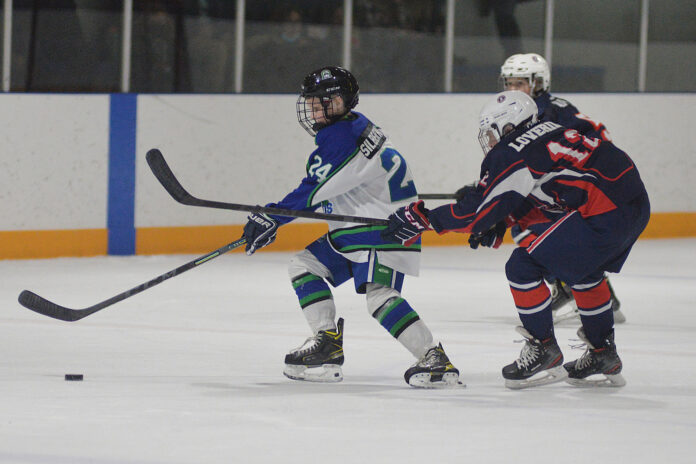 The Swift Current Southwest Terminal Broncos lost their playoff opener 7-6 in double overtime to the visiting Melville Millionaires on Saturday.
The Broncos fell behind 4-1, scored five consecutive goals to lead 6-4 and then allowed two goals in the final 1:08 of regulation. Hogan Hickman scored 6:20 into the second overtime period to lift Melville to the win in game one of the South Saskatchewan U13 AA Hockey League quarter-final best-of-three series.
Waylon Johanson earned the win with 46 saves over 76:20. Cade Mitchell made 29 saves for the Broncos.
Taye Silbernagel led the Broncos with three goals, Jamie Kirwan added two goals and an assist, and Carter Moen chipped in three assists. Kadyn Olfert also scored. Hunter Wilm and Jaxson Squires each registered two assists. Seth Watson, Ryder Leshures, Tysen Kobley, and Kyler Duclos all added single assists for the Broncos, who only dressed 13 skaters.
The Broncos had finished first in the regular season with a 20-1-4 record, 24 points ahead of the fourth-place Millionaires.
The Broncos will put their season on the line on Saturday when they travel to Melville. Should the Broncos emerge victorious, the two teams would play a third and deciding game on Sunday at 2:30 p.m. in Swift Current.