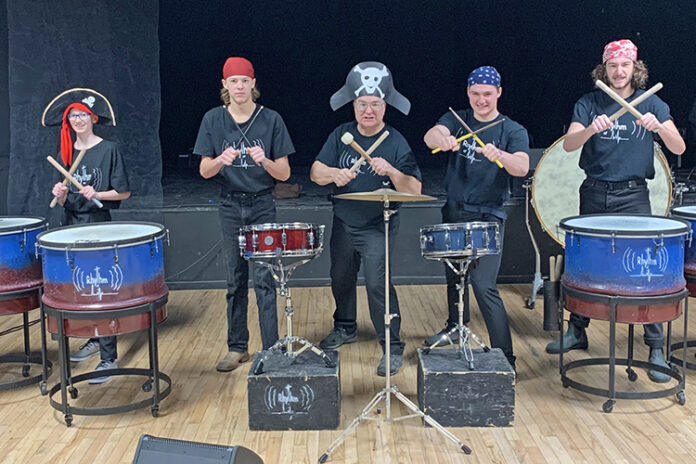 Supporters of Telemiracle will have an opportunity to support the lone Southwest group entertaining at next month's Telemiracle 46.
Local faith-based percussion group Rhythm of Life will be featured at a fundraising concert at Trailview Alliance Church starting at 7 p.m. on Saturday, February 19. The fundraising concert will also feature a performance by country gospel group Funk and Company.
Rhythm of Life leader Mike Orcherton noted the group is comprised of four students he teaches drumming lessons to, and the accomplished young drummers will be sharing a series of songs during a unique evening performance. The group will perform six or eight songs, plus each of the students will each perform a solo song. The grand finale will involve all of the performers on stage at once.
"It's going to be a couple of hours of some really good music, and as far as I know there is no group like ours in all of Saskatchewan. So it's going to be very unique and very exciting," Orcherton said.
The evening is a free concert, but all donations made that evening will be directed to Telemiracle.
Orcherton founded the drumming group about five years ago when some of his top students needed some extra challenges.
"I got inspired by another group that I found online," he noted. "So we cut some 45 gallon drums apart and got some water barrels and made some drums."
The group has had three or four different line-up of performers over the years, and the current line up consists of drumming students aged 14 to 17.
The 2022 roster of performers will be introduced during the concert, and the music they shared during the Telemiracle taping will be unveiled at the February 19th fundraising concert.
The group has already completed the taping of their performance which will be slotted into the Telemiracle broadcast.
"It was really good. I've been to similar stuff but the kids had never been," Orcherton said.
"The taping itself went really, really smoothly because the guys know their stuff really well. We had talked a lot about what a professional taping environment would be like as compared to just a regular practice. And they were super. They just did extremely well."
"I couldn't have been prouder of these guys. They played amazingly well. Swift Current can be proud to be represented by these young men."
Rhythm of Life will be one of the more than 100 homegrown talents which will be featured during the 20-hour Telemiracle broadcast on CTV on March 5 and 6. The show, which runs from 9 p.m. on March 5 and runs through to 5 p.m. on March 6, will also be live streamed online at www.telemiracle.com.
Individuals interested in making a donation to Telemiracle through Rhythm of Life can visit the official Telemiracle donation website at https://telemiracle.micharity.com/product/rhythm-of-life-swift-current/