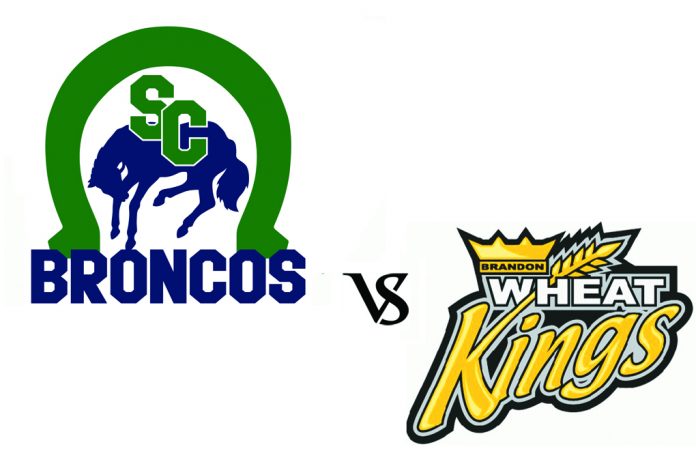 Reid Dyck made 46 saves to help the Swift Current Broncos defeat the host Brandon Wheat Kings on Friday. Connor Hvidston was the overtime hero when he scored midway through the extra frame.
The Broncos had led twice during the back-and-forth affair. They held a short-lived lead early in the second period when Cole Nagy scored a shorthanded goal. The Wheat Kings quickly responded with power play goals from Marcus Kallionkieli and Chad Nychuk. The Broncos took the lead back with goals from Grayson Burzynski and Karson King, with his first WHL goal, to lead 3-2 after two periods.
Nate Danielson scored the only goal of the third period as the Wheat Kings forced overtime.
Carson Bjarnason took the overtime loss with 21 saves. Dyck earned his third win of the season with his 46-save effort.
It was only the Broncos sixth win in 24 road games this season. They have three wins in eight overtime games this season.
The Broncos improved to 17-23-4-1, while the Wheat Kings dropped to 21-15-3-2. The Broncos will visit the Winnipeg Ice on Saturday.