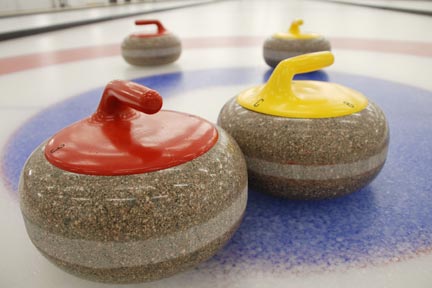 First Avenue Dental leads the Swift Current Curling Club Innovation Curling Club Super League standings with a 5-1 record after six weeks of action.
February 10 results:
Westax defeated Robertson Motorsports; Swift Plumbing defeated Kruse Glass; Swift Lawn Care defeated Techmation Controls; First Avenue Dental defeated B&A Petroleum; Chinook Golf Course defeated Team James; Therrien Construction defeated JCG Academy.
February 17 schedule:
First Avenue Dental vs Team James; Techmation Electric & Control vs B&A Petroleum; Swift Plumbing vs Robertson Motorsports; Kruse Glass & Aluminum vs JCG Academy; Westax vs Therrien Construction; Chinook Golf Course vs Swift Lawn Care.
Standings (as of Feb. 10)
1 – First Avenue Dental 5-1-0
2 – Chinook Golf Course 4–2-0
3 – Therrien Construction 4-2-0

4 – Swift Plumbing 3–2-1
5 – Techmation Electric & Control 3-2-1
6 – Team James 3-3-0
7 – Westax 3–3-0
8 – B&A Petroleum 3–3-0
9 – Swift Plumbing & Heating 3-3-0
10 – Robertson MotorSports 2–4-0
11 – Kruse Glass & Aluminum 2–4-0

12 – JCG Academy 0-6-0