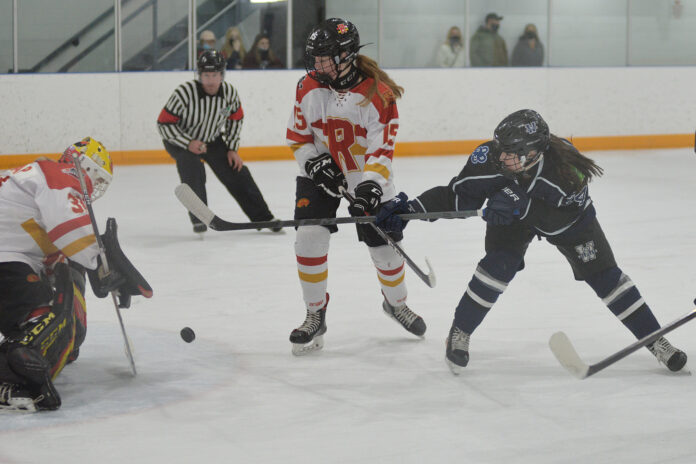 The Swift Current Innovation Credit Union Wildcats clawed their way back from a two-goal deficit only to lose 3-2 to the Saskatchewan Female U18 AA Hockey League leading Regina Rebels on Wednesday.
The Rebels jumped ahead with first-period goals from Allee Gerrard and Megan Hayhurst before a scoreless middle stanza. The Wildcats tied the game with goals 30 seconds apart from Jessica Bouffard and Laiken Swan. Alexis Petford scored the game winner for the Rebels only 24 seconds later, her league leading 32nd goal of the season.
Karlee Lehner took the loss with 22 saves. Payton Schlamp made 17 saves for the Rebels.
Bouffard, Jerzey Watteyne, and Kiana McNinch all picked up assists for the Wildcats.
The Wildcats fell to 13-8-3-0 as their six-game winning streak cam to an end, while the Rebels improved to 19-4-1-2.
The Wildcats will visit the Weyburn Goldwings for two games this weekend.