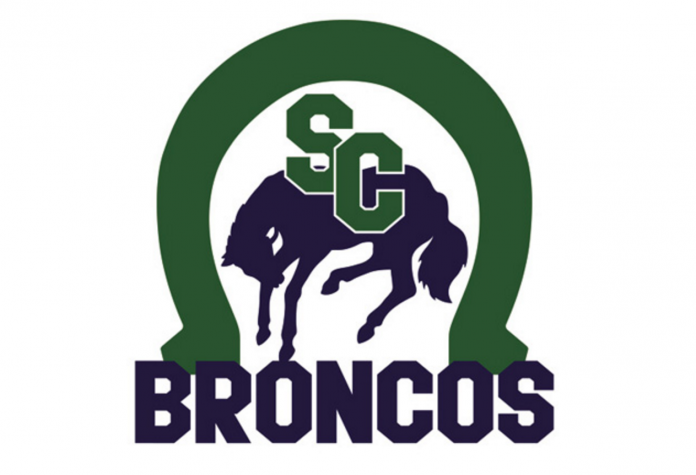 The Swift Current Southwest Terminal Broncos defeated the Weyburn Wings 7-1 in Herbert on Friday evening.
Carter Moen scored twice, Jake Hargrave and Kyler Duclos each added a goal and an assist, and Kasey Gleim picked up two assists. Ryder Leshures, Tysen Kobley, and Hunter Wilm also scored. Seth Watson, Jamie Kirwan, Dane Irwin, Kyron Watson, and Jaxson Squires all added assists. Hudson Rijvers made 15 saves to improve to 9-0-1 on the season.
Bronson Lamontagne scored the only goal for the Wings. Kieran Seitz took the loss with 36 saves on 43 shots.
The Broncos lead the South Sask U13 Hockey League with a 17-0-3 record, while Weyburn fell to 3-20-0.
The Broncos will host the Moose Jaw Warriors on Wednesday at 6:45 p.m. at Fairview East Arena.