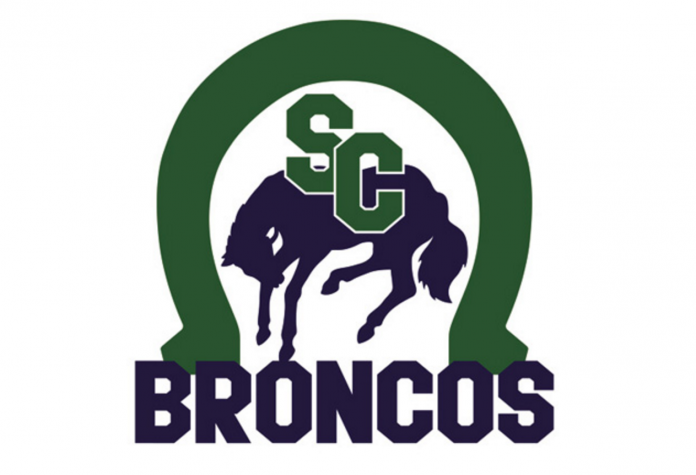 The Swift Current PureChem Broncos defeated a pair of top teams to move into first place in the Saskatchewan U15 AA Hockey League South Division.
Thursday, the Broncos defeated the host Regina Pat Blues 4-1. Parker Rondeau led the Broncos with two goals, followed by a goal and an assist from Wesley Olson and two-assist performances from Mason Fauser and Will Kirwan. Chase Petersen also scored, while Hayden Winslow and Jace Egland added single assists. Conner Bender earned the win with 16 saves.
Saturday, the Broncos defeated the South Division leading Prairie Storm 2-1 on the road. Olson scored both goals and Berney Weston made 38 saves in the win. Riley Moberg, Brady Simpson, Rondeau, and Theron Watteyne picked up assists.
The Broncos moved into top spot with an 18-3-1 record, one point ahead of the Storm.
The Broncos will return to league action on Feb. 1when they visit the Saskatoon Bandits.