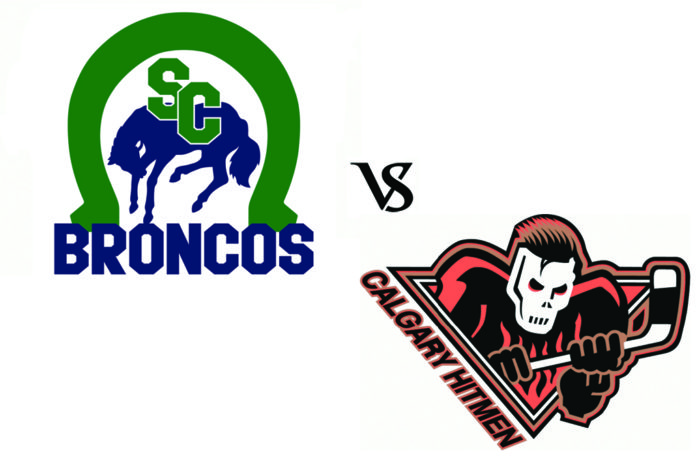 The Swift Current Broncos concluded a three-game Alberta road trip with a 4-2 win over the host Calgary Hitmen on Sunday to end a three-game losing streak.
Isaac Poulter made 35 saves to lead the Broncos to the win, Josh Filmon scored twice, and Josh Davies notched the game winner after the Hitmen had tied the game in the third period.
Maxim Muranov scored the only goal of the first period to give the Hitmen the lead.
Filmon tied the game for the Broncos in the second period when he notched his 17th goal of the season. Defenseman Owen Pickering gave the Broncos their first lead with a power play goal with 5:29 remaining in the second period.
Calgary tied the game midway through the third period with a Zac Funk goal, but Davies quickly restored the lead and Filmon scored into an empty net.
Poulter improved to 13-12-3-1, while  Brayden Peters fell to 15-14-2-1 with 18 saves.

The Broncos improved to 15-20-4-1, while Calgary fell to 17-15-5-2.
The Broncos will return to Alberta on Wednesday when they visit the Lethbridge Hurricanes.