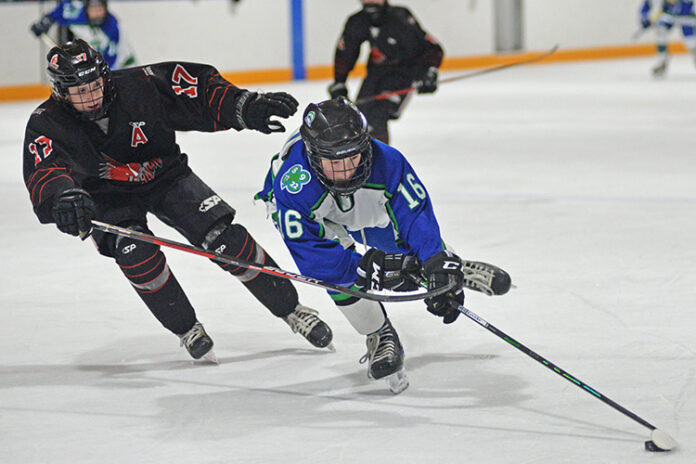 The Swift Current Southwest Terminal U13 AA Broncos continued their league unbeaten start after skating to a 12-2 win over the visiting Moose Jaw Warriors in South Sask U13 AA Hockey League action on Tuesday night.
Swift Current held a 53-23 edge in shots while powering to period leads of 4-0 and 8-1 while earning the dominating win at Fairview East arena. Swift Current was ahead 7-0 midway through the middle period before Moose Jaw got on the scoreboard.
Kasey Gleim paced the Broncos offence with four goals and one assist, while Kadyn Olfert also had a five point game with two goals and three helpers. Carter Moen chipped in with four assists. Dane Irwin collected a pair of goals and one assist. Both Taye Silbernagel and Jake Hargrave notched a goal and two helpers. Jamie Kirwan contributed three assists. Jaxson Squires had a goal and one assist, Kyler Duclos notched a goal, with single helpers added by Seth Watson and Alexander Erickson.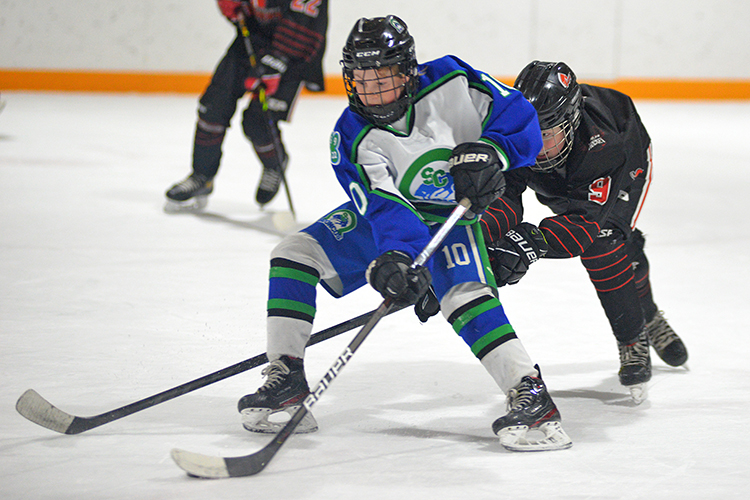 Broncos goaltender Hudson Rijvers stopped 21 of 23 shots to collect the victory in goal.
With the win the Broncos improve to 16-0-3 in the South Sask standings, while Moose Jaw fell to 2-19-0.