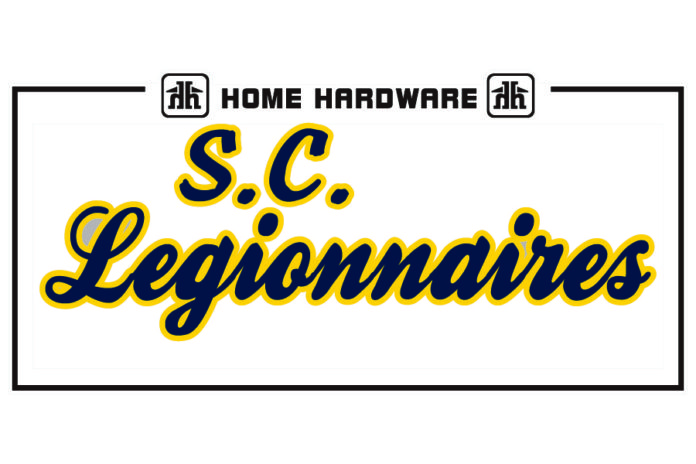 The Swift Current Home Hardware Legionnaires upset the host Notre Dame Hounds on Wednesday when they built up a four-goal lead and held on for a 6-5 road win.
Liam Ernst picked up the win with 35 saves. Carter Cormier led the Legionnaires with two goals and two assists, followed by a goal and two assists from Matt Ripplinger. Brendan Quinn-Lagria, Theo McGuire, and Hudson Darby also scored. Carter Herman registered two assists, while Eric Hoiness, Gavin Granger, Jett Lamb, and Noah Mitchell all added single helpers.
Luke Marshall, Connor O'Keefe, Kaden McLean, Ben Aucoin, and Ty Beacon scored for the Hounds. Swift Current Broncos prospect Joey Rocha took the loss after allowing five goals on 14 shots over 30:49.  Wilson Mayfield made five saves on six shots the rest of the way.
The Legionnaires remain eighth in the Saskatchewan Male U18 AAA Hockey League with a 14-14-0-4 record. They will host the league leading Warman Wildcats on Saturday and Sunday.