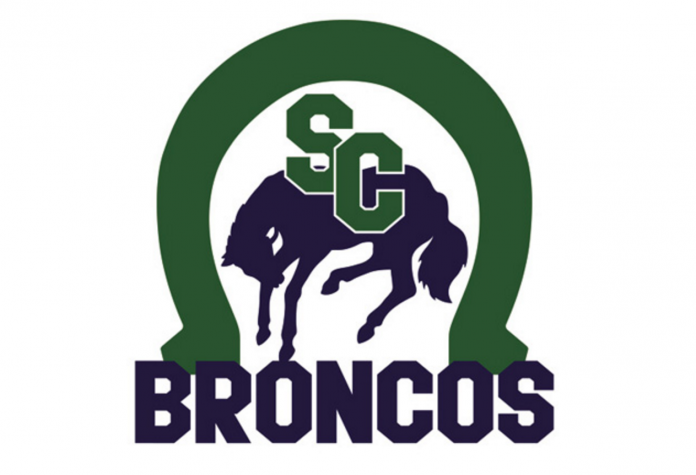 The Swift Current Abbey Resources Broncos split a home stand against the Melville Millionaires in the Saskatchewan U18 AA Hockey League over the weekend.
Friday, they won the opener 3-1 after falling behind in the first period. Campbell Pinsonneault, Carter Lamotte, and Kaleb McBurney all scored in the win. Caleb Stechyshyn, Ben Patenaude, and Garrett Kurtz picked up assists. Hunter Arntsen earned the win with 31 saves.
Logan Halarewich scored for Melville, while Barrett Romanson took the loss with 17 saves.
Saturday, Melville replied with a 7-4 win over the host Broncos. Cade Doane took the loss with 16 saves on 22 shots over 40:23. Arntsen made 15 saves on 16 shots over 19:37.
Keynan Cairns, Lamotte, and Patenaude all finished with a goal and an assist. Pinsonneault also scored, while Ethan Hopfner, Stechyshyn, Logan Stewart, Kurtz, and Austin Calkins all picked up assists.
Halarewich led the visitors with two goals and two assists, while Will Noble added two goals and one assist.
The Broncos moved to 12-14-0-2, while Melville sat one point ahead in the standings with a 13-11-0-1 record.
The U18 AA Broncos will visit the Regina Rangers on Tuesday.