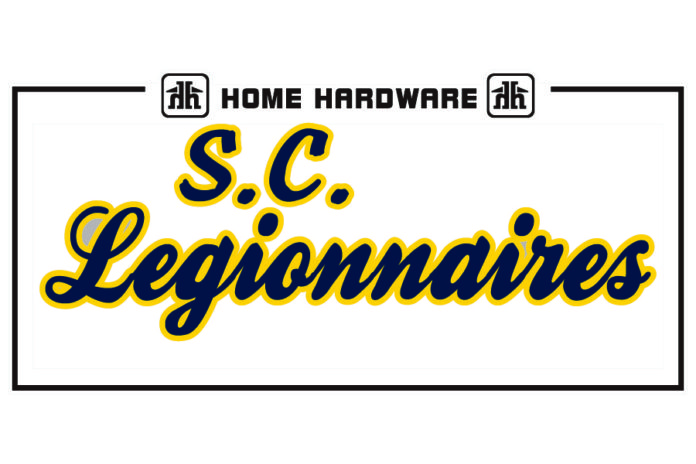 The Swift Current Home Hardware Legionnaires won once on their final Saskatchewan Male U18 AAA Hockey League road trip of 2021.
Saturday, the Legionnaires lost 7-3 to the host Prince Albert Mintos. Matt Ripplinger scored twice, while Jett Lamb also found the back of the net. Brendan Quinn-Lagria, Eric Hoiness, Carter Cormier, Denyn Smith, and Nick Smolinski all added assists. Liam Ernst took the loss with 28 saves on 35 shots.
Van Taylor scored twice for the Mintos, while Danton Cox, Ryland Martin, Karson Blanchette, Zachary Bansley, and Ashton Tait also tallied. Ty Shumanski earned the win with 20 saves.
Sunday, Brayden Schenstead made 41 saves to lead the Legionnaires to a 5-3 win over the host Tisdale Trojans. Hudson Darby led the Legionnaires with two goals and one assist, followed by a goal and an assist from Cormier.
Theodore McGuire and Josh Heistad also scored. Gavin Granger and Ripplinger each had two-assist outings. Phoenix LaRose, Jace Bymoen, and Mitchell Czemeres all added single helpers.
Pavel McKenzie, Kale Margolis, and Matty Healy scored for the Trojans. Brady Kashuba took the loss with 20 saves as the Trojans fell to 3-22-0-1.
The Legionnaires remain eighth in the 12-team league with a 13-13-0-1 record.
The Legionnaires will return to league action on January 7 against the host Warman Wildcats.