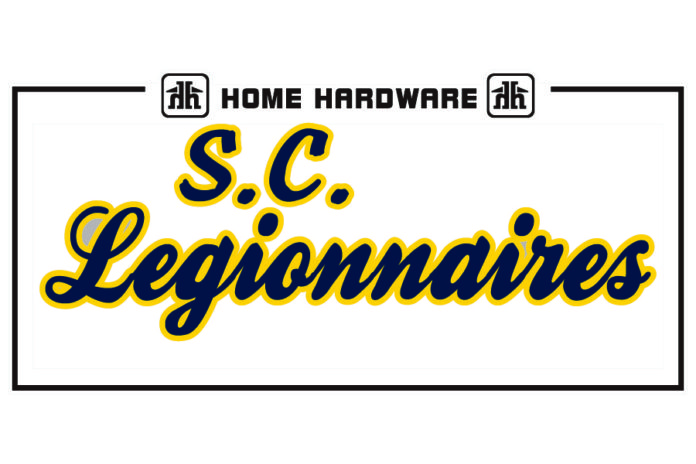 The Swift Current Home Hardware Legionnaires lost both games to the host Estevan Bears in the Saskatchewan Male U18 AAA Hockey League over the weekend.
Friday, the Legionnaires fell 5-4 in a shootout to the host Bears. Hudson Darby, Eric Hoiness, and Nick Smolinski all scored in the shootout, but four of five Bears scored to lift the host team to the win.
Darby finished with one goal and two assists, while Carter Herman had a goal and one assist. Jace Bymoen and Bryant Linklater also scored. Theodore McGuire, Matt Ripplinger, and Noah Mitchell all added single helpers. Colby Watson took the loss with 20 saves on 24 shots.
Saturday, the Legionnaires lost 5-4 in regulation. Herman and Denyn Smith each contributed a goal and an assist. Gavin Granger and Mitchell also scored. Brendan Quinn-Lagria, Ripplinger, Linklater, Smolinski, and Darby all added assists. Watson took the loss with 21 saves.
The Legionnaires finished the weekend in sixth spot in the Saskatchewan Male U18 AAA Hockey League with an 8-5-0-1 record. Estevan was close behind at 5-9-0-4.
The Legionnaires will play a Remembrance Day matinee on Thursday at 1:15 p.m. against the Moose Jaw Warriors (7-5-0-0). They will also visit the Yorkton Maulers (2-13-0-2) over the weekend.