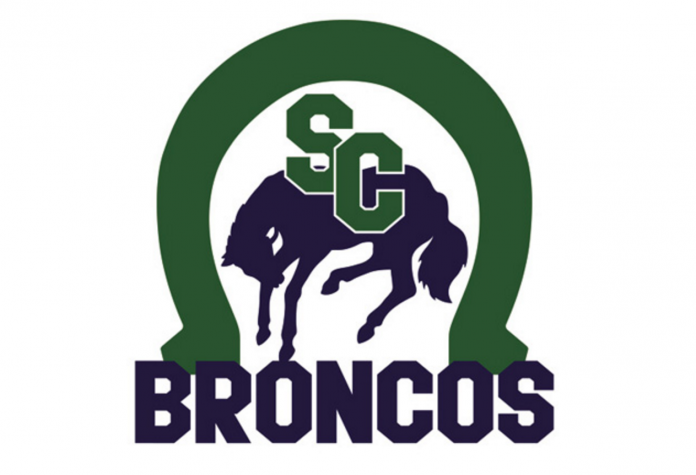 The Swift Current Southwest Terminal Broncos scored 18 goals without allowing a single goal against during a two-game road trip to Weyburn in the Saskatchewan U13 AA Hockey League over the weekend.
Saturday, the U13 AA Broncos got a 20-save shutout from Hudson Rijvers in a 9-0 win over the Wings.
Jake Hargrave, Carter Moen, and Kadyn Olfert all had two-goal outings. Jamie Kirwan finished with one goal and two assists, while Taye Silbernagel and Seth Watson also scored. Kasey Gleim, Jaxson Squires, and Kyler Duclos added single helpers.
Sunday, the Broncos followed up with an 8-0 win when Cade Mitchell made 18 saves in the shutout. Squires led the way with two goals and one assist, followed by two goals from Kirwan. Hargrave and Hunter Wilm each added a goal and an assist and Gleim registered a pair of assists.
Moen and Duclos also scored. Tysen Kobley and Silbernagel added single helpers.
The U13 Broncos continue to lead the South Division with a 7-0-1 record.
The Broncos will host the unbeaten Estevan Bruins on Saturday at 5:45 p.m. and Sunday at 10:15 a.m. at Fairview East Arena.