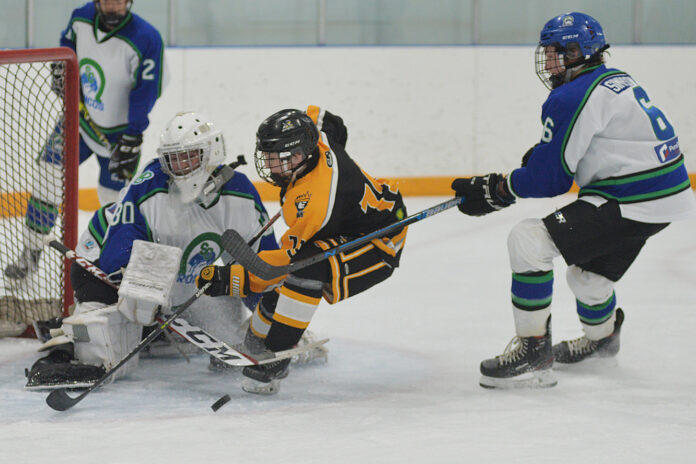 The Swift Current Pure Chem Broncos held three separate leads before settling for a 3-3 tie with the visiting West Central Wheat Kings in the Saskatchewan AA U15 Hockey League on Wednesday.
Jace Egland scored twice and Wesley Olson added a single for the Broncos. Blake Girard and Sam Kirwan picked up assists.
Conner Bender made 29 saves for the Broncos. Jaden Blanchette made 38 saves for the Wheat Kings.
The Broncos lead the South Division with a 5-3-0-1 record. The Wheat Kings sit 3-1-1-1.
The Broncos will host the Notre Dame Hounds on Saturday at 5:15 p.m. at Fairview West Arena.