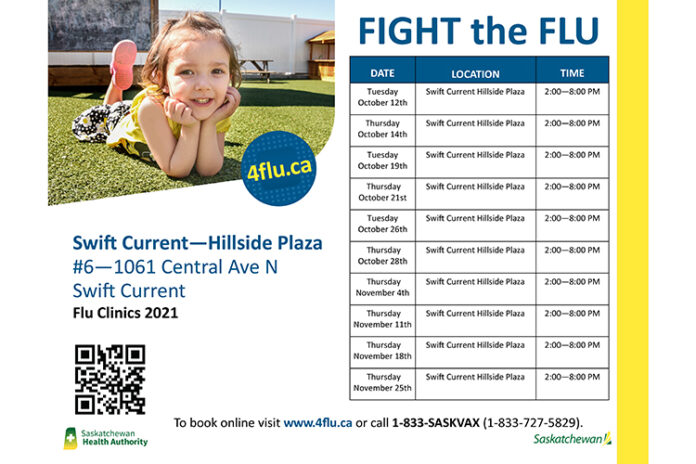 Saskatchewan's annual influenza vaccination clinic campaign kicked off on October 12, with a series of mass-immunization clinics and pop-up mobile clinics planned over the coming weeks.
In Swift Current, a quartet of drive thru flu clinics are planned for 801 Cheadle St. W. for the next four Saturday's. These clinics will operate from 8:30 a.m. to 4 p.m. on October 16, October 23, October 30 and November 6.
There are also a series of upcoming flu clinics scheduled to handle walk-in appointments at the Hillside Plaza (#6 – 1061 Central Ave. N.) on Tuesday's and Thursday's. These clinics run from 2 p.m. to 8 p.m. on October 14, October 19, October 21, October 26, October 28, November 4, November 11, November 18 and November 25.
Additional information on flu clinics across the region can be located at www.4flu.ca.