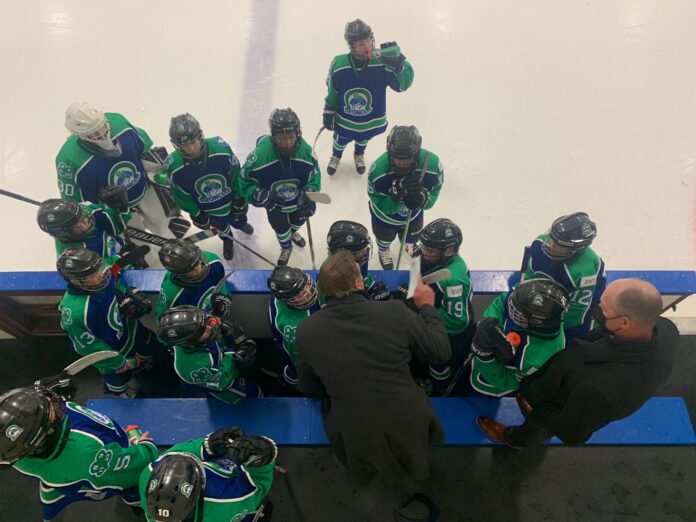 The Swift Current SWT U13 AA Broncos won their first five games to place second at the 32-team AA Thanksgiving Day Classic in Medicine Hat.
The Broncos topped their pool with a 3-0 record after defeating Medicine Hat 8-3, the Calgary Wranglers 4-2, and Sherwood Park 8-2.
The Broncos then advanced through the playoffs with 7-1 victories over Red Deer and Sherwood Park.
The Broncos suffered their only defeat in overtime by a 4-3 final score to the Calgary Bronks in the gold medal game.
Jamie Kirwan, Jake Hargrave, and Cade Mitchell were all named Tournament All-Stars.
The U13 Broncos will return to league action on Sunday when they visit the Moose Jaw Warriors.