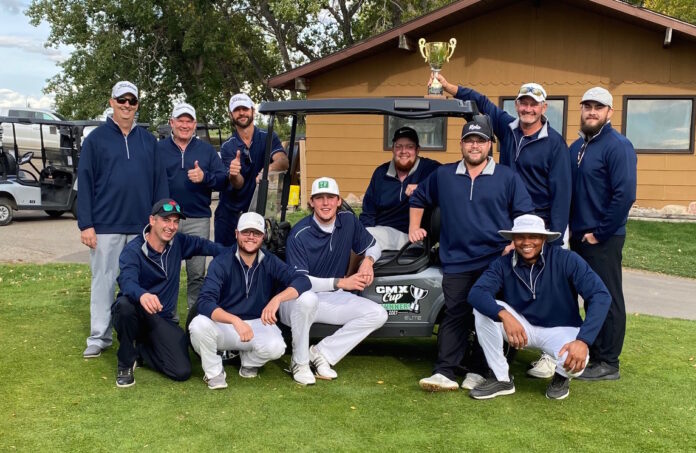 Team Chinook won the CMX Inter-City Match Play Golf Championship last weekend as they defeated the Elmwood Golf Course team that was trying to defend the cup against the Chinook Golf Course in this yearly competition.
Saturday's competition was held at Chinook Golf Course with the first round being Best Ball. Team Chinook would come out on fire taking a 5-1 lead going into the afternoon Alternate Shot matches.
There were more of the same results in the Alternate Shot matches as Team Chinook would win 5½ points to take a commanding 10½-1½ lead going into Sunday's singles matches with Chinook needing to win two matches to win the Championship.
On Sunday, the competition moved over to Elmwood Golf & Country club to play the Singles matches. Both sides would split the points to finish the CMX Inter-City Match Play Golf Championship with Team Chinook winning 16-8.
Along with winning the coveted Cup to display at their home course, CMX Powersports donated a new EZGO golf cart for the winning players to use at their home golf course for the 2022 golf season.
The players would like to thank both golf courses for their hospitality, Railway Social House for hosting the match pairings on Friday and Saturday nights and also to Jeff Chambers for hooking the guys up for a long drive competition and a few rounds of golf on the golf simulators Friday evening.
Also, a big thank you to Steve K12 from Kabos for all the years of support of this Inter-City Championship. All the past and present players wish Steve and Metanthi all the best in their retirement and they hope to see them out golfing at both courses.