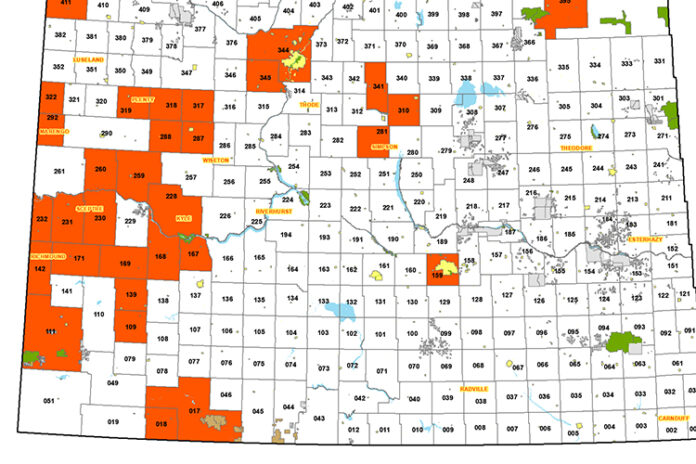 The Saskatchewan Public Safety Agency has issued a provincial fire ban for Crown lands, provincial parks and the Northern Saskatchewan Administration District as a result of the hot and dry conditions which have created extreme fire risks for most of the province.
The SPSA fire ban includes any open fires, controlled burns, and fireworks on those impacted locations.
"We know that this is a popular weekend for camping and outdoor activities, but due to the extreme conditions across the province, implementing a fire ban was a necessary decision," SPSA Vice-President of Operations Steve Roberts said in a press release.
In addition, the Saskatchewan daily Municipal Fire Ban map is adding a growing number of Rural Municipalities where municipal fire bans are being implemented. As of noon there were 38 active RM fire bans, with the majority in place for the western portion of the province.
The RM of Swift Current was the latest RM to join the list by announcing a fire ban which will remain in place until further notice.
People can find the latest fire risk maps and municipal fire ban map at www.saskatchewan.ca/fire, or contact your local RM office to find out the status of your RM.