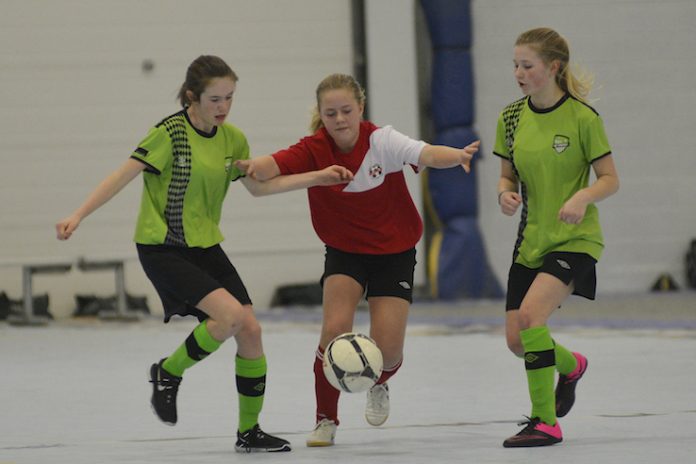 The Swift Current United Soccer Club hosted 10 games against the Queen City United Soccer Club over the weekend, finishing with a 4-5-1 record overall.
The boys United teams took the court at the Swift Current Stockade on Saturday. The U12 Boys lost their opening game 2-1 and then battled back to tie their second game 2-2 against a talented opponent.
The U14 United boys suffered 8-1 and 4-0 losses. The U16 boys won their opener 2-1 and then lost the rematch 3-1.
It was the girls turn on Sunday but the schedule was cut short by poor travel conditions.
The U14 United Girls opened the day with a 1-0 win. The U12 Girls followed up with a 1-0 win as well.
The U16 Girls opened their day with a 3-1 loss and then turned things around with a 2-0 win in the afternoon.
United teams will return to action on Feb. 17-19 when they attend a tournament in Saskatoon.